Phone call results in $19 million investment and 43 new jobs for Georgetown, SC, airport
"It all started with a phone call from them asking for something we did not have," Taylor said. "But instead of leaving it at that, we spent eight months and a lot of effort working with them, planning for infrastructure improvements and creating what they need to be successful here in Georgetown County. That effort has paid off and we believe it will continue to pay off for all involved for some time. This is an incredible opportunity for Sherpa Air, the county, and our airport."
Incidents involving lasers illegally aimed at aircraft increased by 41 percent in 2021 over 2020
Report laser strikes to the FAA here.
This Flying Car Is Now Officially Approved to Take to the Skies
Private aviation boomed during the pandemic and the industry is reshaping itself with new business jets to keep up with growing demand
Is Santa's Sleigh Airworthy?
Santa gave us a virtual tour of the North Pole hangar, starting with Mission Control, where a team of elf meteorologists, engineers, reindeer technicians, payload specialists, and mechanics prepared the famous sled for the big night.
How NORAD Tracks Santa's Sleigh
"As Santa proceeds west through North American airspace, the Canadian NORAD CF-18s conduct handoffs with their American F-15 and F-16 counterparts until reaching Alaska where F-22s conclude Santa's North American escort over the Pacific Ocean."
House Passes Amendment Reversing FAA Instruction Policy
Pilots and instructors who wish to voice their opinion on the amendment should contact their Senator.
B-52 Engine Replacement Contract Announced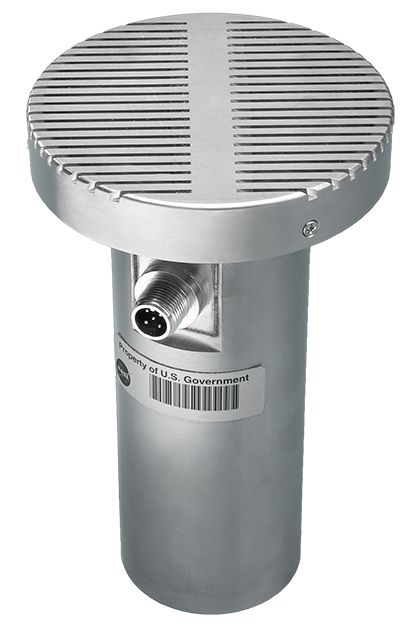 Microphone Detects Turbulence Hundreds of Miles Away
It is hoped that the data provided by the infrasonic microphone will become ubiquitous in detecting and forecasting turbulence, air traffic control decision-making, and aviation route planning.
US Military Video Shows Hypersonic Aircraft Test Flight
ATC-Pilot Forum at Greenville Downtown Airport (GMU) — July 17 @ 9:30 am - 11:30 am
See this announcement on these websites: South Carolina Breakfast Club, South Carolina Aviation Association, SocialFlight, and AOPA.
New Supersonic Airliner Will Fly From NYC to London in Less Than an Hour
Aerion has already been working on the design of the smaller AS2 supersonic business jet for years and says production will begin in 2023. The company is building a new 100-acre headquarters and production facility in Melbourne, Fla., where it says it will produce 300 AS2 jets. It also recently announced that NetJets, the world's largest fractional provider, has pre-ordered 20 AS2's.
Air travel highest since March 15, 2020
The agency was processing more than 2 million travelers every day in March 2019.
Boeing Extends 737 Max Sales Streak as Alaska Boosts Order
"There is a huge advantage to a simple, single fleet structure," Alaska Chief Executive Officer Brad Tilden said. Before the Virgin America deal, Alaska had a long history as an all-Boeing operator.
Chuck Yeager Leaves a Legacy of Speed
To pilots, his bravery and skill made the Mach 1 flight in the Bell X-1 Glamorous Glennis only one of his many contributions to aviation.
Ryanair close to new Boeing 737 MAX jetliner order
An order from one of Boeing's largest customers is a pivotal moment in efforts by the company to rehabilitate the MAX, once its fastest-selling model. Each MAX is worth about $125 million at list prices, making a deal for up to 75 jets worth as much as $9 billion. Ryanair is expected to win discounts closer to two thirds in return for a headline-grabbing relaunch of the MAX that helps fill gaps left by cancellations.
Boeing Max Cleared to Fly as FAA Lifts Long U.S. Grounding
A criminal probe by the U.S. Justice Department continues. Frayed relations with the FAA threaten to result in fines or other penalties and the Securities and Exchange Commission also has an open investigation. Meanwhile, the Covid-19 pandemic has crushed the airline industry, prompting airlines to cancel orders.
South Carolina Aviation Association Autumn Newsletter
737 Max Could Be Cleared For Flight Next Week.
Socialism vs. the Business Jet


Without a business jet, profitability would be more difficult to achieve and maintain.&nbsp: Business jets are signs of prosperity.
American Airlines plans to return Boeing 737 Max to service at year-end
"We remain in contact with the FAA and Boeing on the certification process and we'll continue to update our plans based on when the aircraft is certified," the company said in a statement.
The Animated Reenactment of the Last Two Minutes of Colgan Flight 3407 Bombardier DHC-8-400, N200WQ, at Clarence Center, New York, February 12, 2009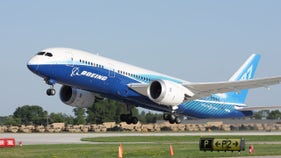 'I like what I saw,' U.S. FAA chief on Boeing 737 MAX test flight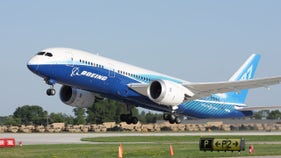 Boeing to move all 787 Dreamliner production to South Carolina
With the narrow-body 737 MAX grounded for over a year since two fatal crashes, building and selling more 787s has been crucial to Boeing's financial recovery. The company has orders for 526 of the planes and has delivered almost 1,000. The twin-engine plane overcame years of delays and cost overruns to become a bestseller and is expected to overtake Boeing's 777 and the Airbus A330 as the most popular wide body jet by 2023, according to analysts at Jefferies. Airlines are retiring older 777s and A330s in favor of the smaller 787 and Airbus A350.
Aviation A Smaller Contributor To Climate Change Than Previously Thought
Nitrogen oxides emitted in aircraft exhaust increase the production of ozone, a major greenhouse gas, but they also destroy methane, a big contributor to atmospheric warming. Also contrails heat and cool the planet at the same time by trapping atmospheric heat while reflecting sunlight. The net result is that contrails are only about half as bad as previously thought.
Density Altitude for the Pilot
Lockheed Martin – Celebrating 35 Years in Greenville, South Carolina
Private flights see rise in demand amid coronavirus pandemic
Commercial air travel has been significantly impacted by the coronavirus pandemic. On average, flights to each state in the U.S. saw a 50% decline in departures between July 2019 and July 2020.
Air Force helicopter hit by gunfire while flying over Virginia, forced to make emergency landing
The Federal Bureau of Investigation is looking into the incident.

SC Aviation Week is August 15–22
See the Aviation Week Schedule of Events.
Palmetto Aviation Summer 2020 newsletter of the South Carolina Aviation Association

Lockheed Martin wins $15B Air Force contract for Super Hercules
Work on the contract will be performed in Marietta, Georgia – and is scheduled for completion in July 2030.
NTSB report: Pilots killed in Greenville plane crash chose to fly despite brake problems
"Before the accident flight, the airplane had been in long-term storage for several years and was in the process of undergoing maintenance to bring the airplane back to a serviceable condition, which in part required the completion of several inspections, an overhaul of the landing gear, and the resolution of over 100 other unresolved discrepancies."
Citation 550 Crew Experiences Double Engine Failure
The pilot-in-command declared an emergency and the crew performed a successful no-engine straight-in approach through a broken cloud deck to Runway 19 and landed safely. Neither of the two airline transport pilots, the two medical crew, or the three passengers onboard were injured.
Flight Paths Forward: The Future Of Business And General Aviation
COVID-19 has triggered another downturn, but the industry believes the market will recover and may actually benefit in the aftermath of the pandemic.
COVID-19 Restrictions by State
from the Aircraft Owners and Pilots Association (AOPA)
At least 20 planes destroyed at Walterboro airport after possible tornado
Palmetto Aviation Spring 2020 newsletter of the South Carolina Aviation Association
America's Air Traffic Control System Is Suffering Crippling Shutdowns Due To COVID-19
See wingtip-vortices with low-pass and smoke!
Caution - XM weather and ADS/B weather data is at least several minutes old when you see it!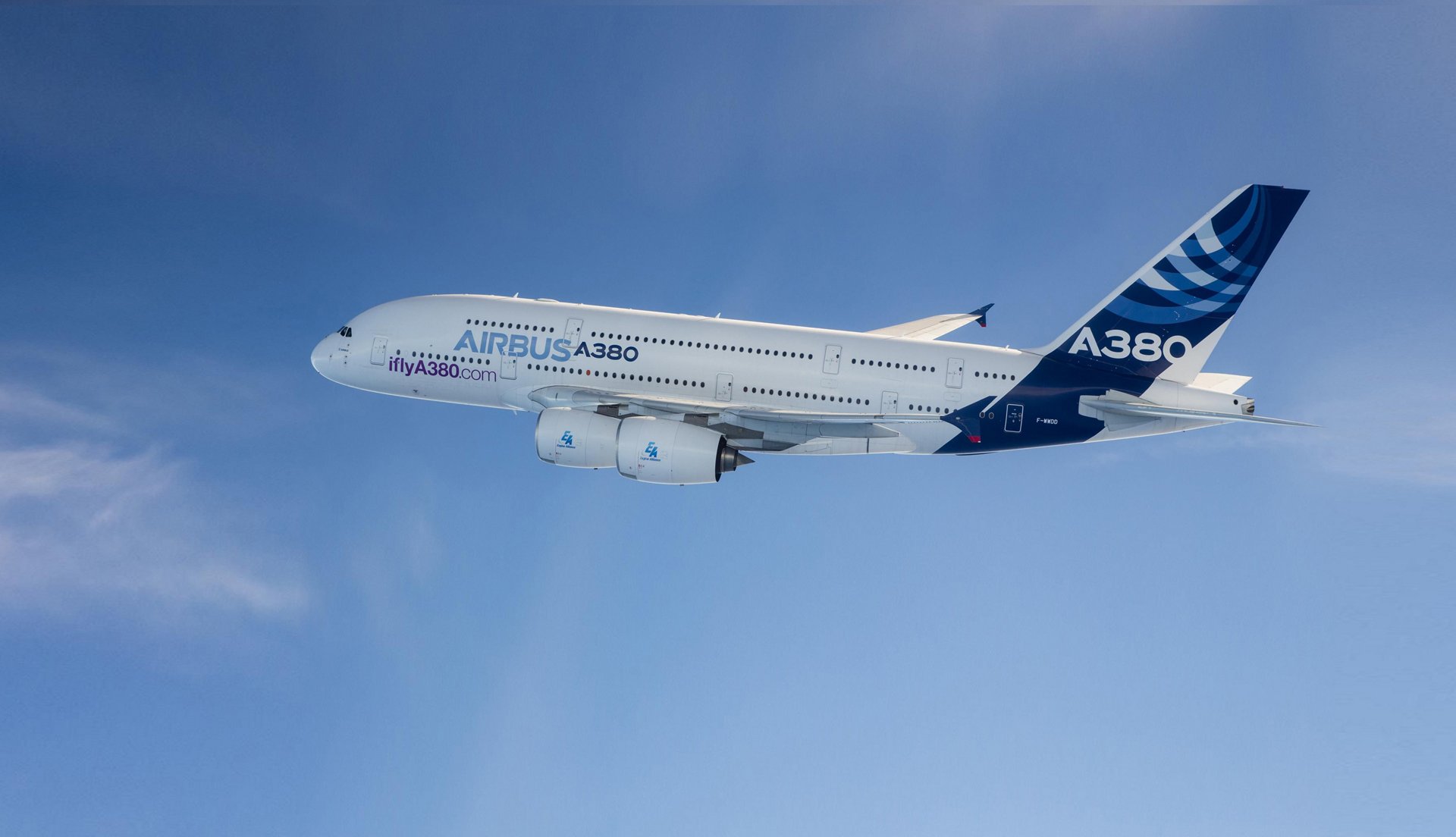 A380 Program Moves Into Operational Support, Aftermarket Phase
Early in 2019, Airbus' salespeople had to accept the harsh reality that the market for new A380s was too slow for production to be sustained beyond 2021. They now seem to have concluded that the secondhand market also is weaker than they thought. Demand for cheaper A380 spare parts makes a business case for aircraft dismantling.
Air France has begun retiring its A380 fleet. CEO Ben Smith publicly criticized the aircraft's performance. "This is the poorest operating aircraft in the fleet. We have enormous amounts of delays on this aircraft and this fleet has the highest rate of cancellations. Getting these aircraft out sooner rather than later is going to help the operations at Air France."
The viability of the A380's secondhand market is indicated by the difficulties in placing ex-Singapore Airlines aircraft. The best economic solution turned out to be the part-out route.
On autopilot: 'Pilots are losing their basic flying skills,' some fear after Boeing 737 Max crashes
&nbsp &nbsp &nbsp &nbsp "We've been talking about this in the industry for years. Pilots are losing their basic flying skills, and there's an overreliance on automation,"
Those pilots clearly need to fly into an SCBC breakfast once in a while. Flying skills is what the Breakfast Club is all about - that, and fellowship, and seeing all the airplanes, and having an enjoyable and delicious breakfast, and getting to fly, and just plain having fun.
In Memoriam - Gerald Ballard, President, South Carolina Breakfast Club, 1979-2017
Gerald Ballard was the President of the South Carolina Breakfast Club from 1979 until his final flight off into the sunset, on December 5th, 2017 - almost half of the entire time that SCBC has been in existence. He was 78 years old. The memorial service was held on December 11th, 2017. A memorial fly-in is scheduled for June 23rd, 2018, at Twin Lakes Airpark, at his hangar.
Gerald dedicated a large part of his time to making sure the Breakfast Club was always a great thing to be involved with, and each fly-in a good reason to go flying. His stories always held our interest, and they were the kind of stories that, while you hoped they were not really true, knowing Gerald, they probably were.
Don't miss the Gerald Ballard Retrospective webpage.