First Greenville-built F-16 takes flight
Lockheed Martin moved F-16 production to Greenville in 2019 and has approximately 700 workers at the Upstate site with an average annual economic impact of $100 million to the area.
Mauldin taps interim administrator, names new economic development director
JR Charles, who comes to the Upstate with economic development experience in Georgia, joins the Mauldin team to fill the department head role that has been vacant since Van Broad retired in March.
City of Mauldin welcomes new Cultural Affairs Manager, Christine Faust
Faust comes to the City with more than 25 years of experience in the marketing, event planning and development industries. In her most recent role, she served as development associate for the South Carolina Governor's School for the Arts & Humanities Foundation where she was responsible for developing and implementing strategic plans for annual events that ensured the organization met its revenue goals, secured event sponsors and cultivated relationships with current and prospective donors.
Mauldin Cultural Council President Scott Crosby and Rhoda Crosby
Citizen Group Aims to Bolster Relations with Law Enforcement and here
Back row: Steve McNeely, Sheriff Hobart Lewis, Jim Barbare, Stephen Brown, Scott Crosby (Chair), Lazaro Montoto, Kyle Gilley (Secretary). Front row: Christy Bright (Vice Chair), Idell Koury, Whitney Ferguson, Amy Green, John Edwards. Not present: Gidget Carter, James Speed.
Greenville Community Relations Council gives one year update
"We hope that they'll go back to their districts and represent the people there as well as law-enforcement and kind of help start building that bridge for us," Sheriff Lewis said.
Joe Erwin reveals full plans for $39M county-owned Greenville Triumph stadium in Mauldin
With a projected 12-month buildout, games could be played at the yet-to-be-named stadium in 2023.
'We don't have an option': Mauldin residents voice concerns over latest Butler Road plans
What to know: The East Butler Road improvement plan in Mauldin.
New restaurant coming to BridgeWay Station
Charleston's Poogan's Southern Kitchen is coming to BridgeWay Station in Mauldin in late of spring of 2022.
Mauldin City Council Seat 5 run-off election results
Seat 5
Dale Black
511
44.7%
Frank Allgood
633
55.3%
Be at SCDOT's meeting 5-7pm November 18, 2021 at the Mauldin Cultural Center.
See SCDOT's own description
of their plans for East Butler Road.
Make your voice heard!
Let SCDOT know what you think! Email SCDOT!
Email Mauldin's Mayor and City Council
to let them know what you think of
SCDOT's proposed changes to East Butler Road.






Mauldin City Council election results
Seat 1
Taft Matney
1460
100%
Seat 3
Jason Kraeling
976
53.6%
Rachel Putman
844
46.4%
Seat 5
No candidate exceeded 50%; runoff election will be November 16th
Dale Black
689
37.7%
Frank Allgood
610
33.4%
Travis Reeder
527
28.9%
Press Release:

Mauldin Public Art Trail Unveiling for
Sixth Installation at the Mauldin Cultural Center

MAULDIN, SC – We invite you to join us as we unveil the sixth installation on the Mauldin Public Art Trail. The trail was established in December 2014 as a way to beautify the community with public works created by South Carolina artists. Every year a new work is commissioned to fill one of the nine trail sites lining the perimeter of the Mauldin Outdoor Amphitheater.

This year, artist Carey Morton has created a piece to exemplify the theme, "Heroes and Leaders." This theme celebrates the various groups of people who have not traditionally been given such a title, but who are heroes nonetheless. Morton earned his MFA concentrating in sculpture from Clemson University in 2018, having completed his undergraduate degree at Winthrop University.

The unveiling will feature a Q+A with the artist and will take place outside of the Mauldin Cultural Center along City Center Drive on Monday, August 23 at 6:00 p.m.

The featured themes and past artists have been "Crossroads" by Joey Manson (2015), "South Carolina Strong" by Jamie von Herndon (2016), "Appreciation of Diversity" by Yelitza Diaz Muzzarelli (2017), "Industry of the Upstate" by Arrington Matthews (2018), and "Youth: Passion for Change" by Aldo Muzzarelli (2019). Morton's sculpture will join the other pieces from the past year's themes along the trail.

More information about the Mauldin Public Art Trail can be found at mauldinculturalcenter.org/public-art-trail.

ABOUT THE CITY OF MAULDIN

The City of Mauldin is located in the Upstate of South Carolina and in the heart of Greenville County. It is the 17th largest city in South Carolina out of 270 municipalities and one of the fastest growing cities in the state. Mauldin was first chartered in 1890 and has grown to a population of more than 25,000. More information about the City of Mauldin can be found online at cityofmauldin.org.
Press Release:

Enjoy Summer Evenings of Food, Music, and Fun at the Mauldin Cultural Center

MAULDIN, SC – The Mauldin Cultural Center is kicking off its summer season! The Beachin' Fridays summer music series begins on May 28th and lasts through July 30th, bringing bigger and better things than ever before. Concerts are held every Friday at 7PM, rain or shine, at the Mauldin Cultural Center's Outdoor Amphitheater.

This year's bands are sponsored by Duke Energy. In order of appearance by week, the bands are: The Holiday Band; The Shag Doctorz; The Tams; Carolina Coast Band; Rhythm City Band; Larry McNair & Friends; The Catalinas; Jump Street; Dana Jones & the Bruce Caldwell Project; and Band of Oz on the finale night followed by a fireworks show sponsored by United Community Bank.

Beachin' Fridays started in 2015, bringing the beach music scene to Mauldin. People from all over the Upstate converge on the Mauldin Outdoor Amphitheater for evenings of shag dancing, beer and wine by Growler Haus, and food trucks. Food trucks for this year's concerts include Bosco's Baby's, Seoul Republic, Mac Attack, Jo the Noodle Lady, and more. This year's event is also sponsored by Cristina Ortiz of State Farm. A complete schedule for food trucks can be found at mauldinculturalcenter.org/beachin-fridays.

Also returning for another summer is the Mauldin Farmer's Market, sponsored by Ryan Homes. The Market will run every Tuesday, 5 – 8PM, from June 1 to July 27 at the Mauldin Outdoor Amphitheater.

The Mauldin Farmers Market features a variety of vendors from around the Upstate selling locally sourced and produced items and handmade goods! Most vendors accept cash and/or credit cards.

The Mauldin Farmers Market, also sponsored by First Step Realty, will feature food trucks, beer and wine from Growler Haus, and weekly family activities such as live music, cooking demonstrations, a petting zoo, and more. A full list of vendors, activities, and food trucks can be found at mauldinmarket.com.

Additionally, the Rotary Club of Mauldin invites you to help out those in need by contributing non-perishable food items, paper products, cleaning products, and/or toiletries. Please bring a donation for the Center for Community Services Food Bank when you come to the Mauldin Farmers Market or Beachin' Fridays.

Both Beachin' Fridays and the Mauldin Farmers Market are free to attend, and guests are encouraged to bring lawn chairs and blankets to enjoy the outdoor performances. Leashed dogs are also allowed. Food and beverages are available from on-site vendors; outside food and beverages are prohibited.

For more information about these and other events at the Mauldin Cultural Center, please visit mauldinculturalcenter.org.
Supporting the Arts in Mauldin means so much more than you think!
Mauldin BridgeWay Station plans unveiled: Development features 'older village' look
BridgeWay Station's Swamp Rabbit Trail bridge over I-385

"How transformative is this going to be? People will be asking one day, where's Greenville? It's near Mauldin," said Senator Lindsey Graham.
Headline: Groundbreaking Held for the New
Mauldin ALDI Discount Supermarket

Aldi supermarket is coming to Mauldin
just across Main Street from the new City Center.
SCDOT's Butler Road proposal in Mauldin, which could displace residents, raises concerns
| | | |
| --- | --- | --- |
| Mauldin Mayor Terry Merrit is encouraging anyone with concerns related to the project to reach out to SCDOT and to attend the Jan. 14 meeting. Citing COVID-19 restrictions, SCDOT has limited in-person attendance for that meeting and asked anyone who plans to go to register ahead of time. | | Merritt said he believes the agency should have scheduled more meetings and hosted them in a larger space to safely accommodate more people. "They (SCDOT) do not want the citizens of Mauldin to show up as a group," he said. "They want to keep everyone one on one where they can have an easier time with them." |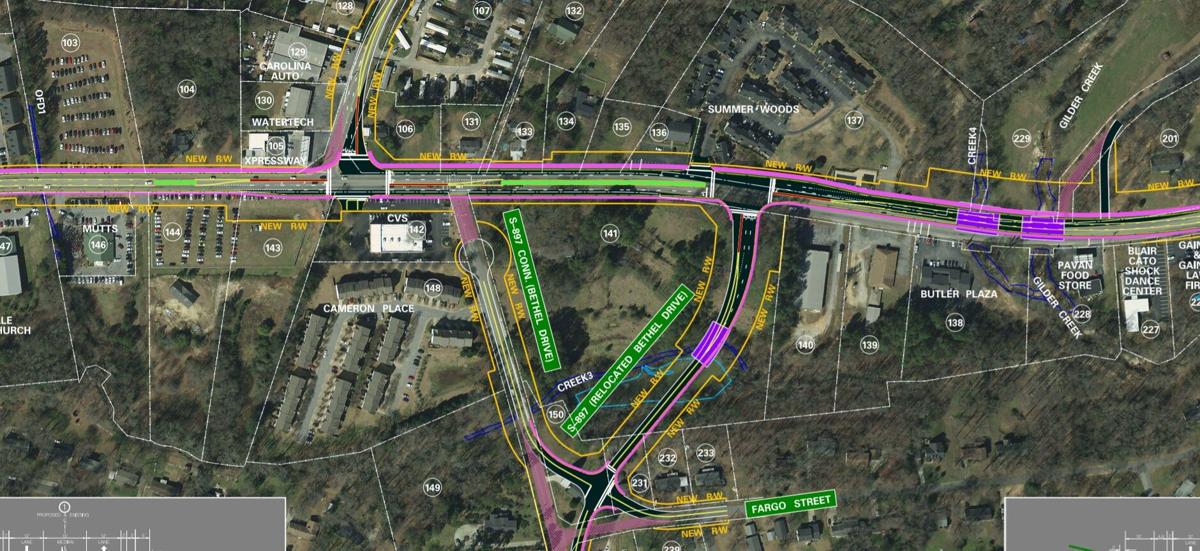 Will SCDOT's proposed changes to East Butler Road be good for Mauldin residents and businesses?

The changes will destroy one resident's home, divide a valuable piece of property into useless small pieces, disrupt businesses, take away even more of the front lawns of East Butler Road's residents, reduce parking in front of businesses and churches, and turn the CVS parking-lot into a short cut-through for those in a hurry, making it unsafe for the store's customers and their children.

Yet the changes will not combine Old Mill Road and Bethel Drive into a single intersection. The changes follow SCDOT's rules, but solve nothing.

Did you know that SCDOT, not Mauldin, owns Butler Road? Are the proposed "improvements" really intended to make life better for Mauldin residents and business owners? Or is this project just a way to increase SCDOT's Federal funding and SCDOT's budget?

Mauldin is no longer the crossroads it once was. It does not need another highway; it already has that in Highway 417. East Butler does not need to be turned into another Woodruff Road by SCDOT.

Mauldin is a residential community; a place where families can walk or bicycle, for pleasure, or to go to a store or a restaurant, or to see a show at the Cultural Center, or to get to work.
Greenville, Simpsonville, and Fountain Inn all have "pedestrian friendly" downtowns. It is a very attractive feature everywhere. What is keeping SCDOT from helping Mauldin do the same? Just who is supposed to benefit from SCDOT's proposed changes?

A highway is not pedestrian friendly. Woodruff Road is not pedestrian-friendly.

Mauldin's plans call for East Butler Road to be pedestrian-friendly, from Corn Road to the Cultural Center and the planned City Center.

For more information about those changes and their impact, see the article DOT Yields to Historic Mauldin Landmark in the Simpsonville Sentinel. Read how the Mauldin Outdoor Market's Joel Ann Chandler stopped SCDOT from ruining her business. What she did, you can do.

See SCDOT's own description of their plans for East Butler Road.

Make your voice heard!

Let SCDOT know what you think! Email SCDOT!

Contact Mauldin's Mayor and City Council to let them know what you think of SCDOT's proposed changes to East Butler Road.



Below is the announcement you may have received in the mail: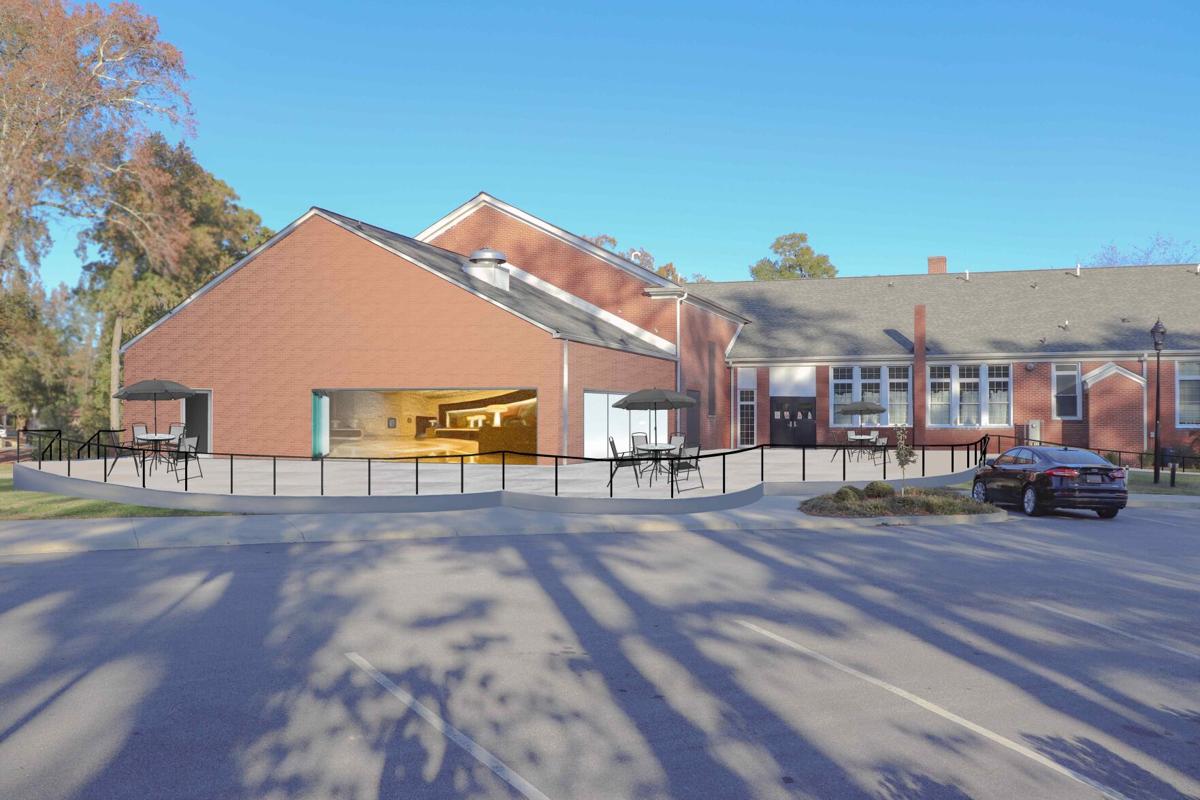 Next phase of renovations to Mauldin Cultural Center set to begin this spring
The project will include overhauling a kitchen in the center, which previously served as Mauldin Elementary school, into a lobby, complete with a box office, plush seating, a bar and new bathrooms. The project will cost an estimated $550,000
Mauldin's long-planned City Center project is set to open in summer 2022
Italian restaurant, dentist, ice cream shop among 3 new business openings in Mauldin
Pop's Cabin Creamery is owned by Don Deas, owner of Mauldin seafood staple Low Country Shrimper. Pop's Cabin Creamery is planned to open March 1 in the historic Gosnell Cabin next to the Mauldin Cultural Center.
SCDOT's Butler Road proposal in Mauldin, which could displace residents, raises concerns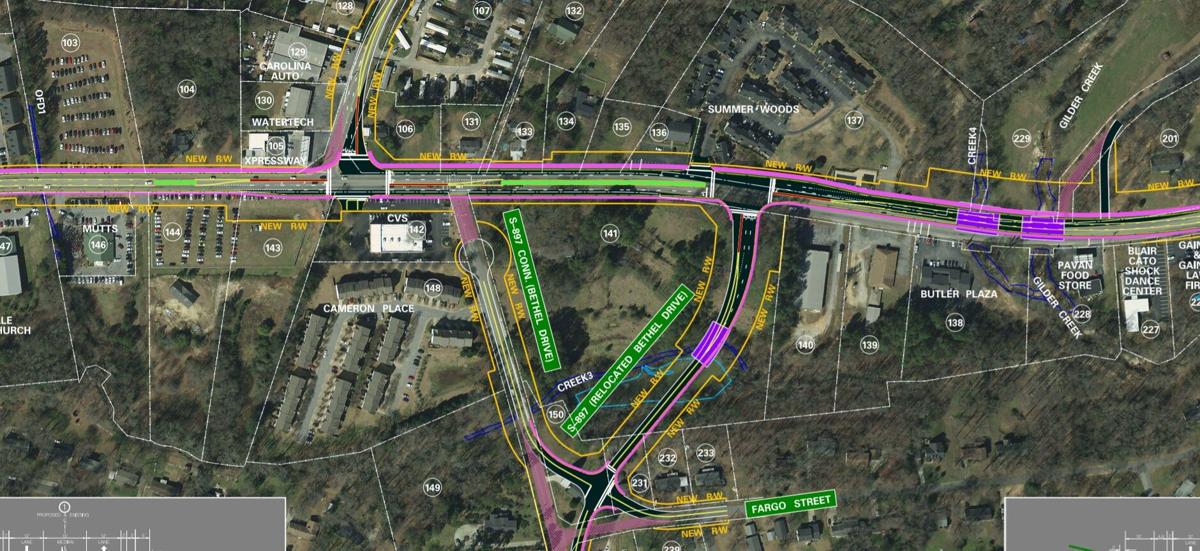 Mauldin's plan to create 'City Center' could be back in motion after contract with developer gets early approval
This agreement passed second reading in the City Council meeting of December 21st.