Go to the Latest News
This is a chronicle of the journeys of the Mars Rover Perseverance and the helicopter Ingenuity, which it carried in its underside to Mars. Ingenuity was the first vehicle designed to fly in the atmosphere of another planet.
It was intended only as a proof-of-concept vehicle, whose missiona and goals after four or five test flights would then be complete. But it accomplished that, and more: it went on to fly along with Perseverance, with its cameras scouting for the best paths and destinations for the rover.
It has overcome problems and endured in an environment that exceeded the limits of its design. Its successes have gone far beyond all expectations, and its accomplishments have excited and captured the hearts of everyone.
Mars helicopter to fly on NASA's next rover mission to the Red Planet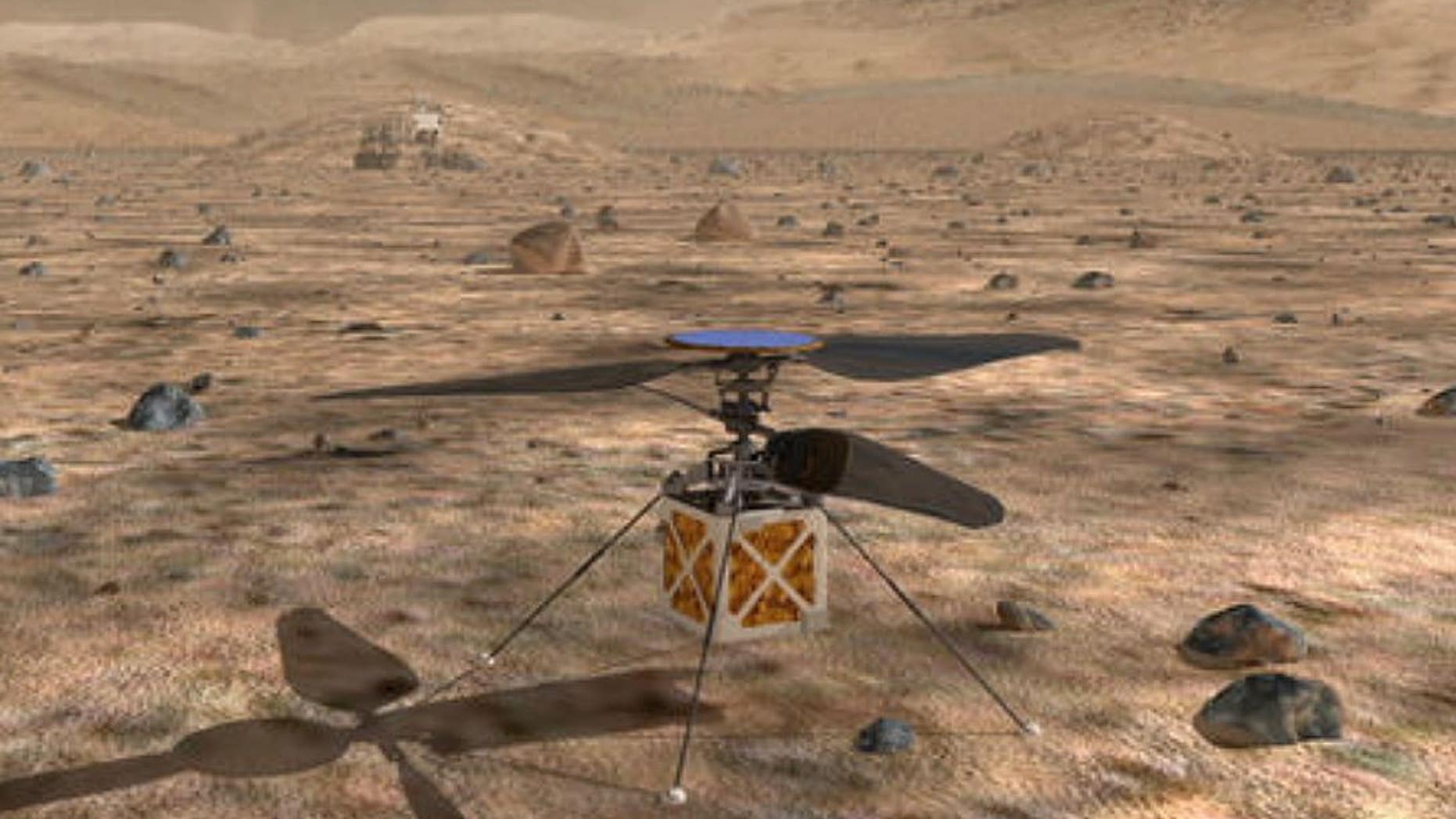 Perseverance is just about ready to launch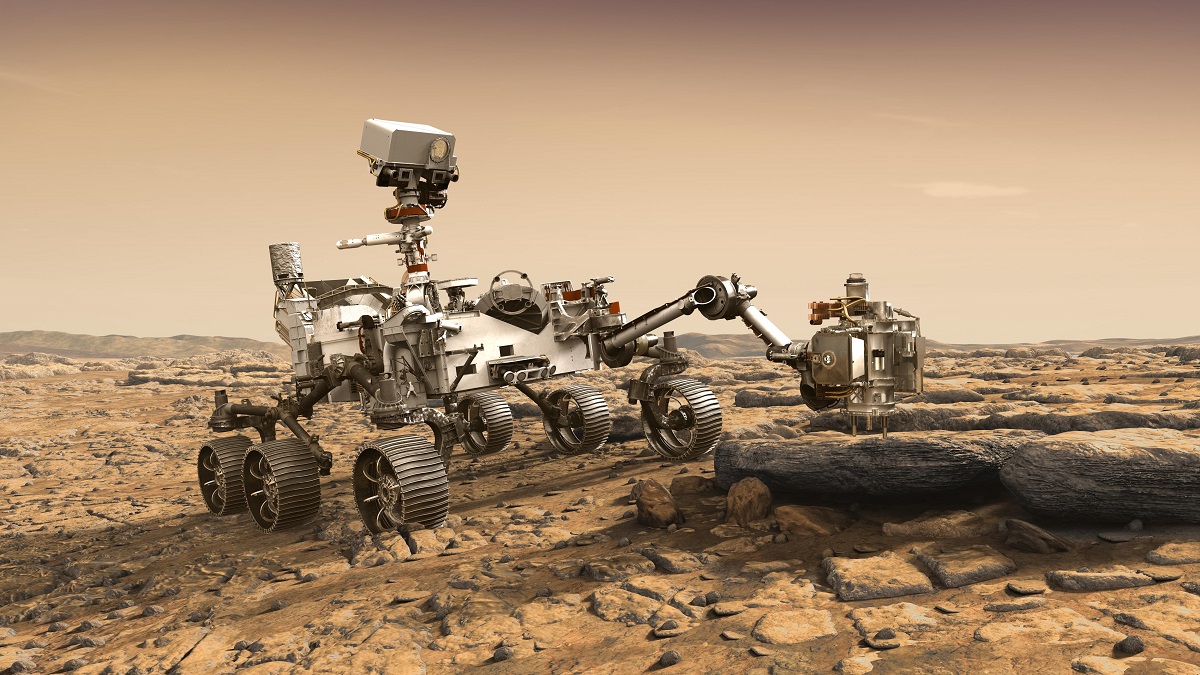 NASA's Aeronautics Experts Help Prepare Ingenuity to Fly on Mars
NASA's Curiosity Mars rover celebrates 8 years on the Red Planet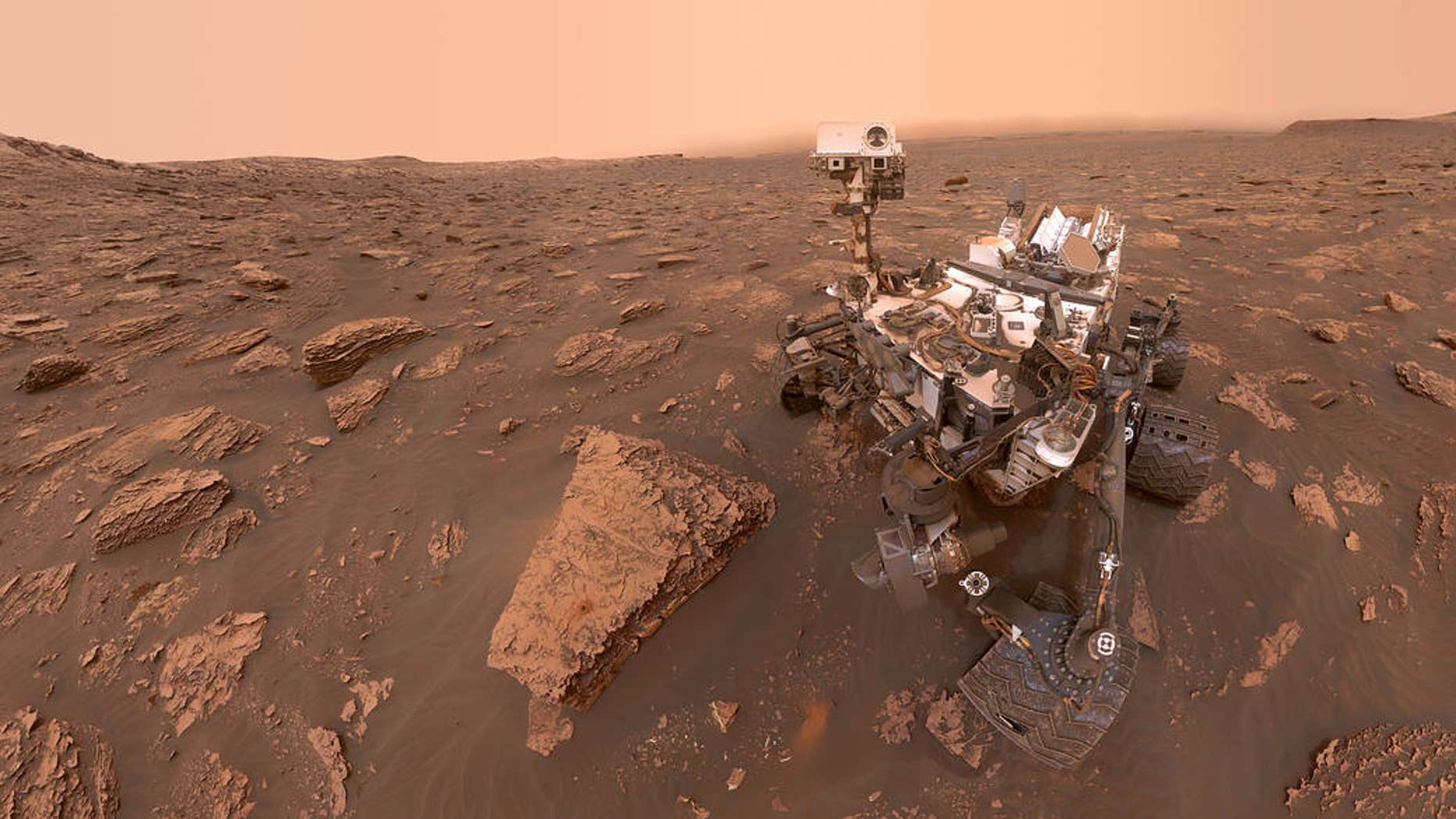 New era of Mars exploration begins as UAE, Chinese, and American craft
The first helicopter to fly on another planet -- Ingenuity -- is riding underneath Perseverance. NASA expects to test the helicopter after the rover drops it on the surface, sometime in the next few months.
NASA's Perseverance Rover Gives High-Definition Panoramic View of Landing Site
See the landing of NASA's Perseverance on Mars
When will the Ingenuity Mars helicopter fly?
See also the related article in Nature magazine:
A month on Mars: what NASA's Perseverance rover has found so far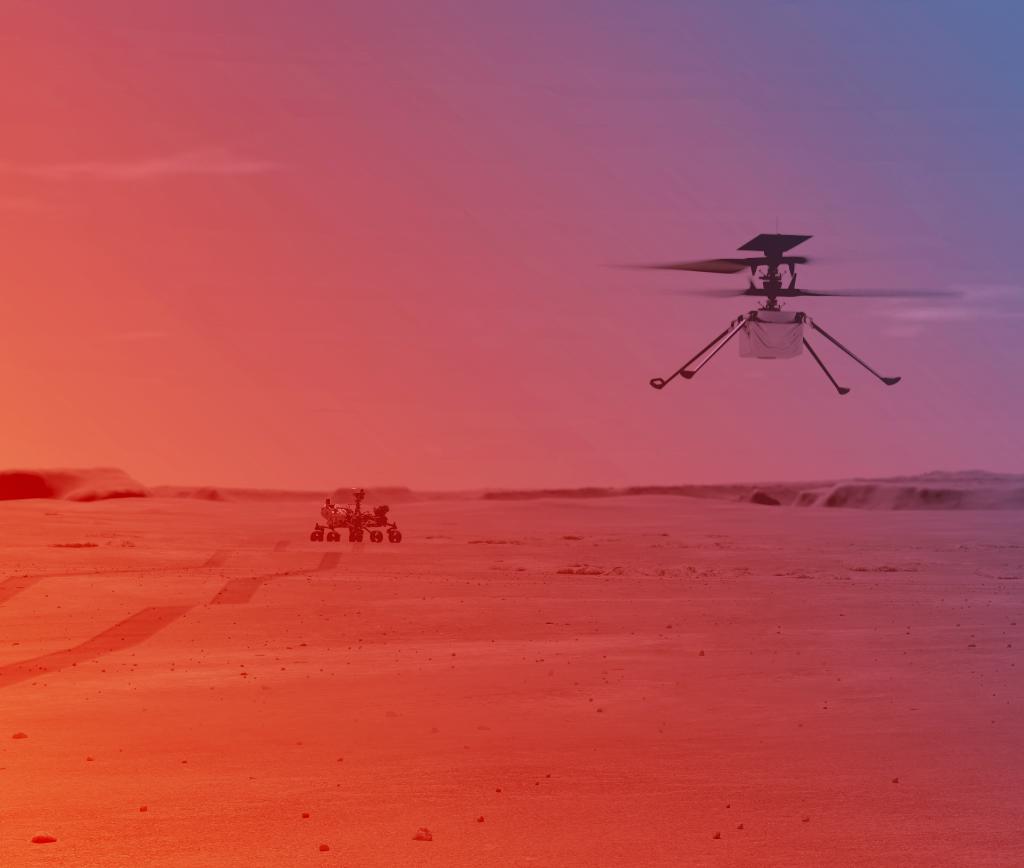 NASA previews first Mars helicopter flights: Every step taken is 'uncharted territory'
In recognition of Ingenuity's historic flight, a small amount of the material that covered one of the wings of the Wright brothers' Flyer is aboard Ingenuity – adhered beneath the helicopter's solar panel with an insulative tape. Similarl, the Apollo 11 NASA crew flew a different piece of the material and a splinter of wood from the Wright Flyer during the July 1969 Moon Landing.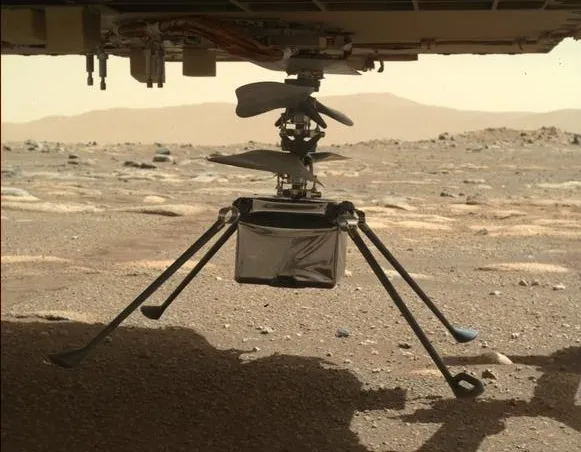 NASA's Mars helicopter Ingenuity has survived its first Martian night alone as first test flight looms
With the success of its inaugural flight, the Ingenuity mission team will fly the craft four more times within the 30 sols, or Mars days, (about 31 Earth days) anticipated for the mission. The average flight length will be about 90 seconds.
NASA's Mars Helicopter to Make First Flight Attempt Sunday
Perseverance is expected to obtain imagery of the flight using its Navcam and Mastcam-Z imagers, with the pictures expected to come down that evening. The helicopter will also document the flight from its perspective, with a color image and several lower-resolution black-and-white navigation pictures possibly being available by the next morning.
NASA's Mars Helicopter Ingenuity's historic flight delayed until the 14th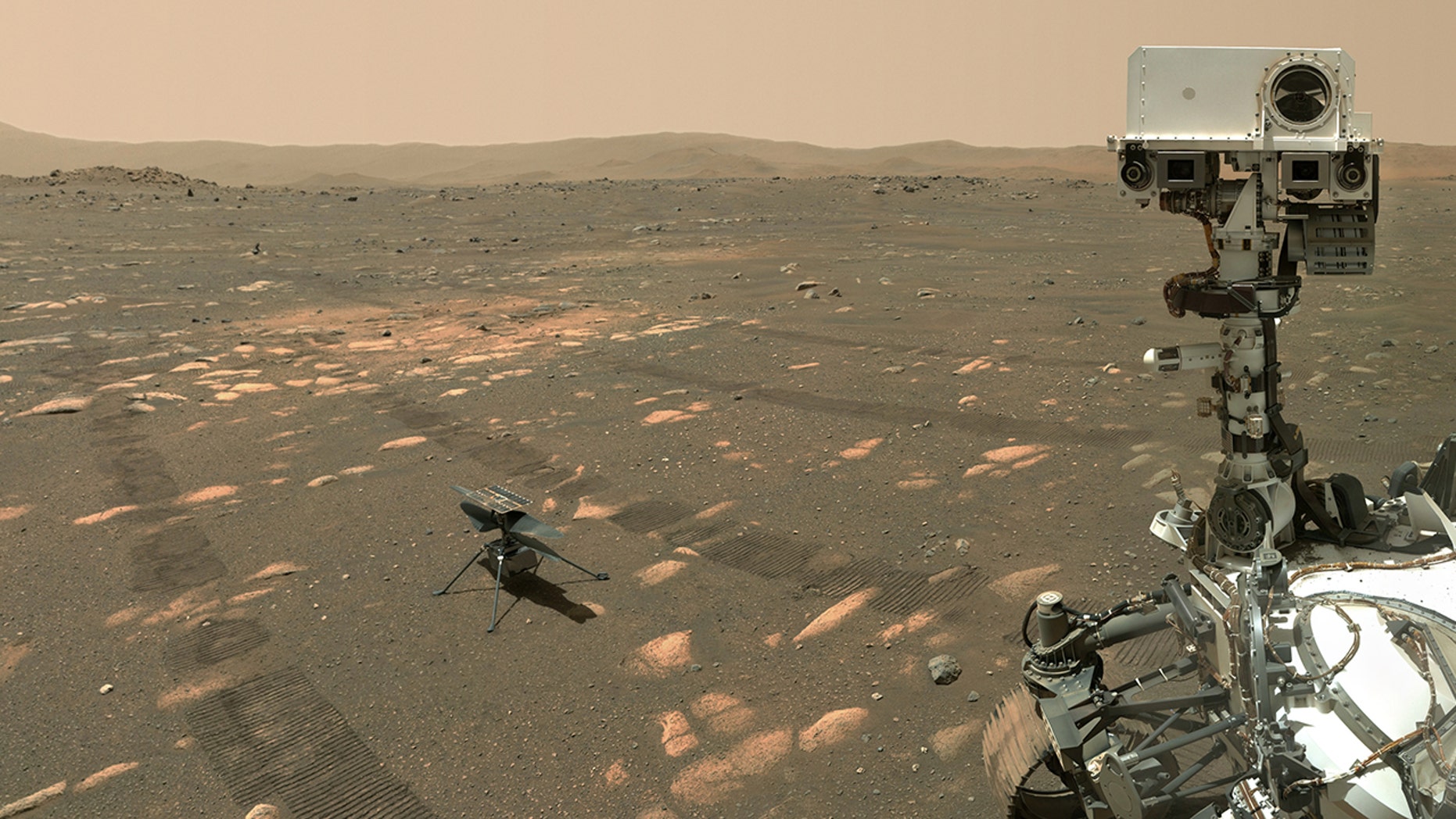 Work Progresses Toward Ingenuity's First Flight on Mars
A flight date will be set next week.
NASA's Ingenuity Mars Helicopter Succeeds in Historic First Flight
Additional details on the test are expected in upcoming downlinks. Parked about 211 feet (64.3 meters) away at Van Zyl Overlook during Ingenuity's historic first flight, the Perseverance rover not only acted as a communications relay between the helicopter and Earth, but also chronicled the flight operations with its cameras. The pictures from the rover's Mastcam-Z and Navcam imagers will provide additional data on the helicopter's flight.
Second flight made by Ingenuity
Ingenuity Pilot's Logbook
Third flight made by Ingenuity
Ingenuity Completes Its Fourth Flight
"Ingenuity's performance on Mars has been letter-perfect."
NASA's Ingenuity Mars Helicopter to Begin New Demonstration Phase
Flight operations will be completed no later than the end of August.
May 7th – Ingenuity's fifth flight
This was the first time the helicopter made a one-way flight.
May 22nd – Surviving an in-flight anomaly: what happened on Ingenuity's sixth flight
The flight uncovered a timing vulnerability that will now have to be addressed. But it also confirmed the robustness of the system in multiple ways.
Ingenuity aces 7th flight on the Red Planet
Ingenuity traveled 348 feet (106 meters) south from its previous location on the floor of Mars' Jezero Crater as planned on Sunday, staying aloft for nearly 63 seconds. The solar-powered rotorcraft set down at a new airfield, the fourth one it has reached since landing on the Red Planet with NASA's Perseverance rover on Feb. 18.
Ingenuity aces 7th flight on the Red Planet
Ingenuity traveled 348 feet (106 meters) south from its previous location on the floor of Mars' Jezero Crater as planned on Sunday, staying aloft for nearly 63 seconds. The solar-powered rotorcraft set down at a new airfield, the fourth one it has reached since landing on the Red Planet with NASA's Perseverance rover on Feb. 18.
Virgin Galactic cleared by FAA to fly passengers into space
What We're Learning About Ingenuity's Flight Control and Aerodynamic Performance
by Håvard Grip, Ingenuity Mars Helicopter Chief Pilot at NASA's Jet Propulsion Laboratory
Ingenuity's 8th flight longer than thought possible
Ingenuity's has surpassed its creators' expectations that the helicopter would not continue to function past its fifth test flight.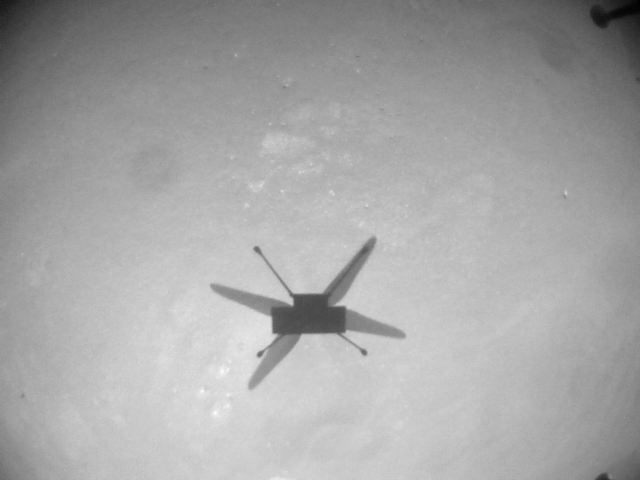 NASA's Ingenuity Helicopter Soars 2,000 Feet Through Martian Atmosphere in Its Ninth Successful Test Flight
Ingenuity will hand off its data to Perseverance, which will transmit the data to scientists back on Earth.
Where on Mars are Perseverance and Ingenuity?
NASA's Mars helicopter soars past 1-mile mark in 10th flight over Red Planet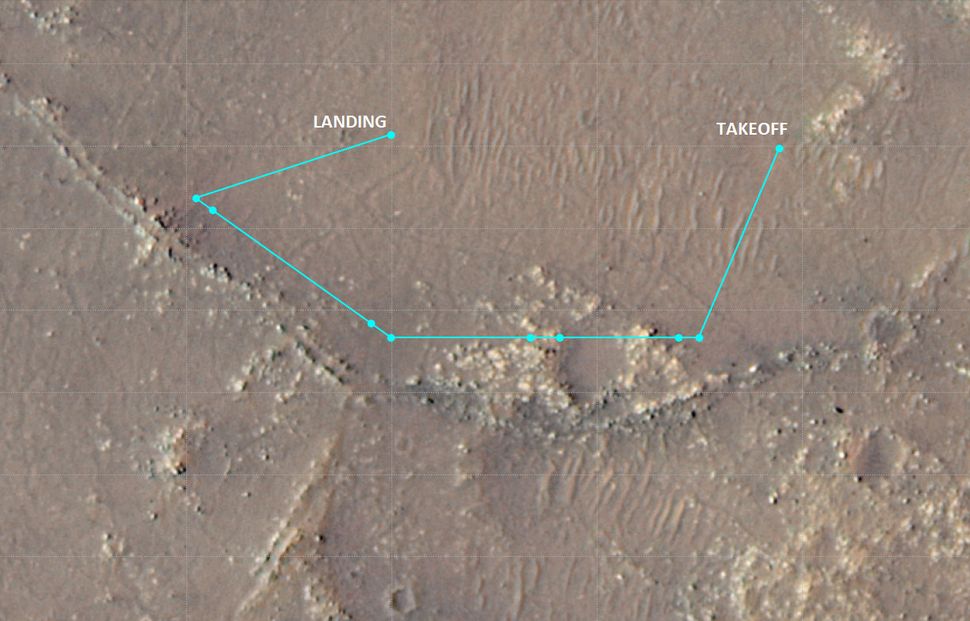 Mars helicopter Ingenuity scores 11th safe flight on Red Planet
NASA's Mars helicopter snaps a picture of Perseverance from above
Plans for Ingenuity's 12th flight
Mars helicopter Ingenuity soars through challenging 12th flight on Red Planet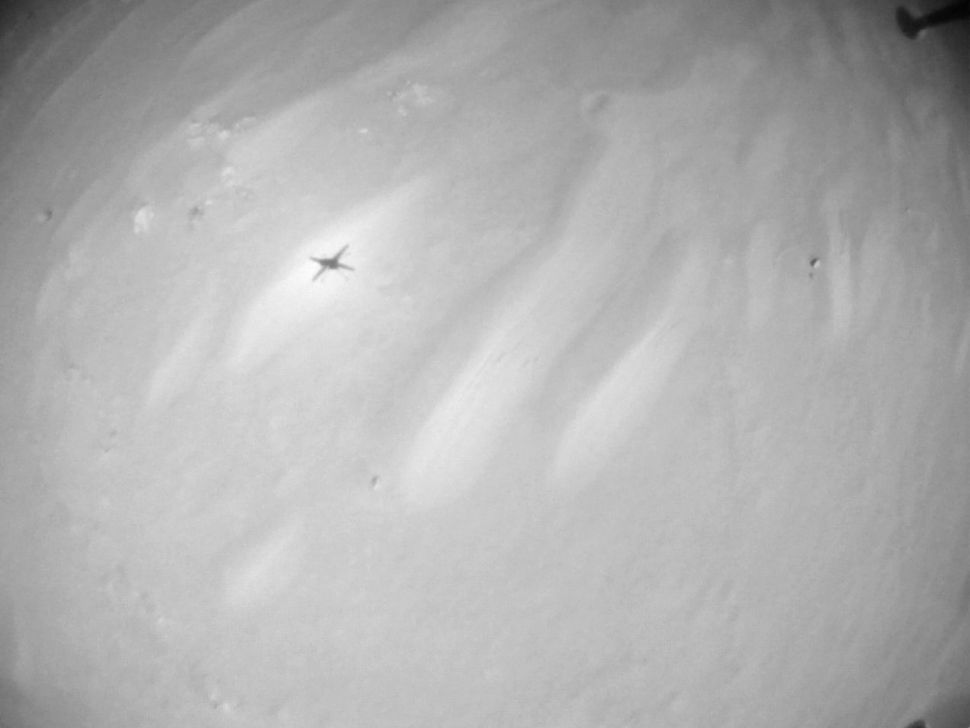 Ingenuity's 13th flight to fly lower for more detailed images
Ingenuity
Flight Totals
Since Deployment
(April 3, 2021
/ Sol 43)
In Tech Demo
In Ops Demo
% Above
Tech Demo
Sols Achieved
141
31
111
358 %
Flights
12
5
7
140 %
Distance Flown (m)
2671 m
(~1.44 nm)
499 m
2172 m
435 %
Time Flown (sec)
1308 s
(21 min 48 sec)
396 sec
912 sec
230 %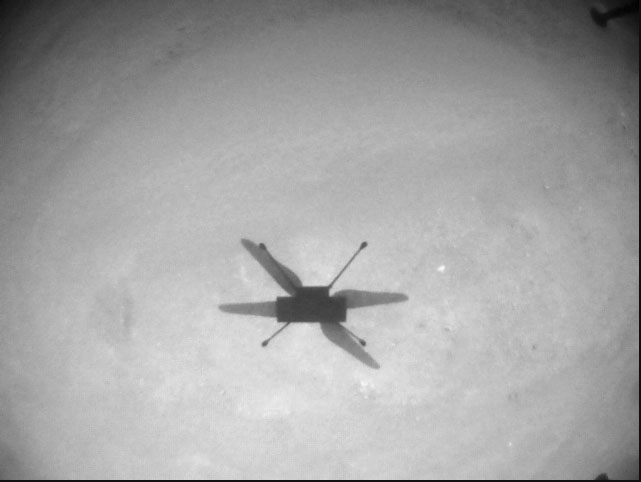 Successful Flight Extends Ingenuity's Mars 2020 Mission; Helicopter Not Yet Ready to Retire – NASA
Now, it has to survive the approaching Martian winter as it continues its mission. NASA is already working on its next-generation successors with the information they gathered via over a dozen flights on the Red Planet.
Perseverance rover takes first sample from drilled rock
Flying ahead of Perseverance, the helicopter Ingenuity toon detailed photos of ridges and sand dunes to identify hazards and science targets. The rover is not capable of navigating large sand dunes. Ingenuity's 13th flight was about 690 feet, lasting a little over 2 1/2 minutes. Cameras on the 4-pound helicopter took images of a ridge scientists are interested in as the rover's next target.
NASA: Flying the Mars Ingenuity helicopter is 'getting harder and harder'
Ingenuity "did a rotor spin test at 2,800 rpm. Next up – flight 14 – will be a short hop to confirm rpm settings for future scouting efforts that could take place in lower atmospheric densities. The motors will need to spin faster, the electrical system will need to deliver more power, and the entire rotor system will need to withstand the higher loads that come with increased rotor speeds."
2,800 RPM Spin a Success, but Flight 14 Delayed to Post Conjunction
Mars will be in solar conjunction until mid-October, and we won't be uplinking any command sequences to Ingenuity during that time. Conjunction is a special period in which Mars moves behind the Sun (as seen from Earth), making communications with spacecraft on Mars unreliable. Ingenuity will not be completely idle during this time, however; Ingenuity and Perseverance will be configured to keep each other company by communicating roughly once a week, with Ingenuity sending basic system health information to its base station on Perseverance. We will receive this data on Earth once we come out of conjunction, and will learn how Ingenuity performs over an extended period of relative inactivity on Mars.
Ingenuity completes 14th flight
Ingenuity completes 15th flight
The recent flight was also the second in which Ingenuity spun its rotors at 2,700 revolutions per minute (RPM), compared to about 2,500 RPM on the first 13 flights. The increase was necessitated by a seasonal shift on Jezero's floor; it's summer there now, and the air is less dense than it was before.
Ingenuity technical report after 15th flight
Planning for Ingenuity's 16th flight
Flight 16 will set up Ingenuity for a Séítah crossing on Flight 17, getting us closer to the current goal of Wright Brothers Field.
Video by Perseverance of Ingenuity's 13th flight
Ingenuity's 16th flight another success
"Mars helicopter continues to thrive!" the lab wrote on Twitter.
Ingenuity's Flight 17 – Discovering Limits
The first opportunity to downlink the missing data from Flight 17 will be no earlier than Wednesday, after which the team will finalize its health assessment. Temporary loss of radio link is a natural part of helicopter operations at the Red Planet.
Ingenuity's Technical Specifications
and Flight Log
See also images and videos.
NASA's Mars helicopter Ingenuity passes 30 minutes of total air time
"If we do lose radio link on landing, it may be several days or weeks until the line-of-sight between Ingenuity and Perseverance improves enough to attempt a communication session," Teddy Tzanetos, Ingenuity team lead, said in the same statement.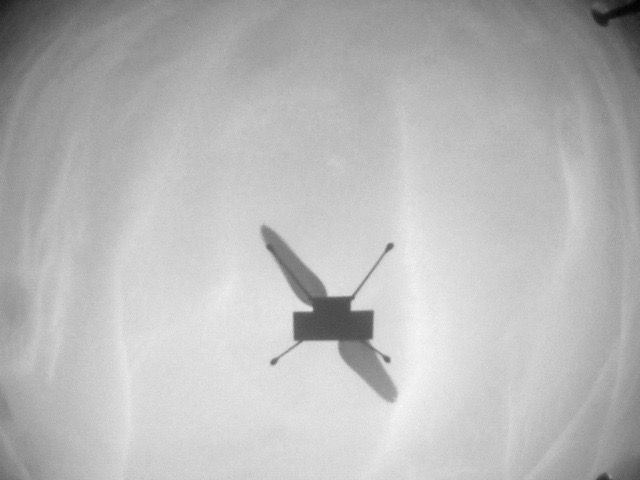 Mars helicopter Ingenuity aces 18th Red Planet flight
"Few thought we would make it to flight one, fewer still to five. And no one thought we would make it this far."
Ingenuity's 19th flight – may have had a problem attempting takeoff