Click here to see gun laws and CCW reciprocity by state.
Federal court deals blow to ATF pistol brace rule ahead of gun accessory registration deadline
Second Amendment advocates dispute the government's characterization of stabilizing braces, pointing out that the accessories were designed to help disabled combat veterans continue to enjoy recreational shooting. They also have argued ATF previously said the addition of a stabilizing brace does not transform a pistol into a long gun in a ruling made a decade ago.
ATF director lambasted for not defining 'assault weapon':
'Why is he leading the agency?'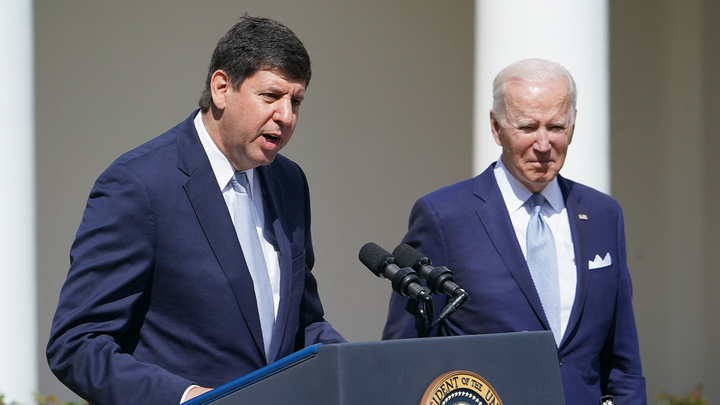 "I think it's very telling that you're nominated to lead the ATF and you don't have a definition of assault weapon. And point is that there is really no such thing as a category of weapons known as assault weapons," Sen. Tom Cotton, R-Ark., said.
Florida lawmakers approve carrying concealed gun without permit, training
Florida Department of Agriculture and Consumer Services data indicates there are more than 2.6 million concealed weapons permits in a state of 21.5 million people — that's one permit for every eight Floridians or one per every 6.8 adults, or about 15% of all adults.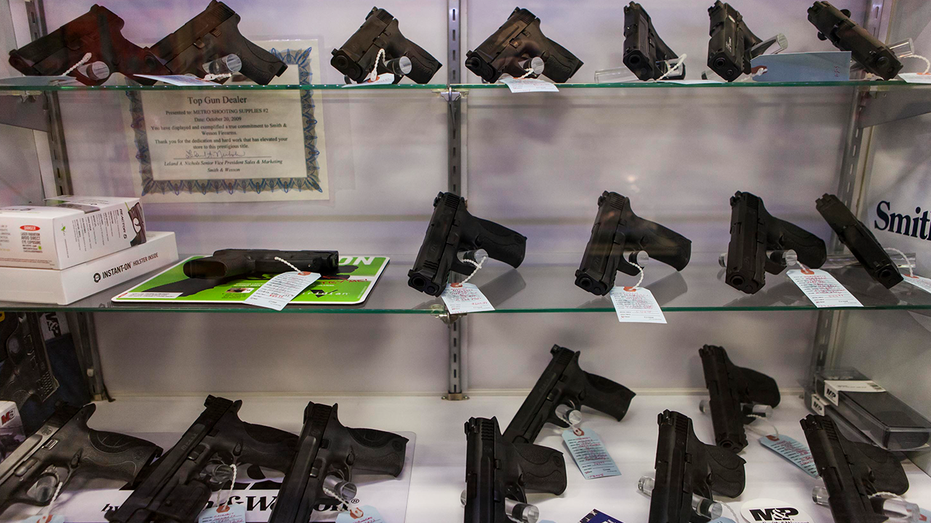 Washington business owners fed up with crime turn to the Second Amendment for protection
Overall, the gun owner demographic is shifting. One business reported it has seen more members of the Asian American and LGBTQ communities purchasing guns over fears of being targeted.
Illinois loses appeal over gun control law, leaving restraining order in effect
Illinois is also facing several other lawsuits challenging the law, including one from the National Rifle Association.
California Has More Than 100 Gun Laws. Why Don't They Stop More Mass Shootings?
What should be done is to advocate and encourage more people to become active concealed-carry defenders. Widespread concealed-carry is the solution. The average mass-shooting kills 14.3 innocent people. With a concealed-carry acting defensively, that average drops to 2.3.
The Number of New Guns in the US Each Year Since 1986
If each gun-owner keeps one box of 50 rounds of ammo per gun, then that is more than 20 billion rounds of ammo. If each gun-owner keeps ten boxes of ammo per gun, then that is over 200 billion rounds of ammo.
Thought for the Day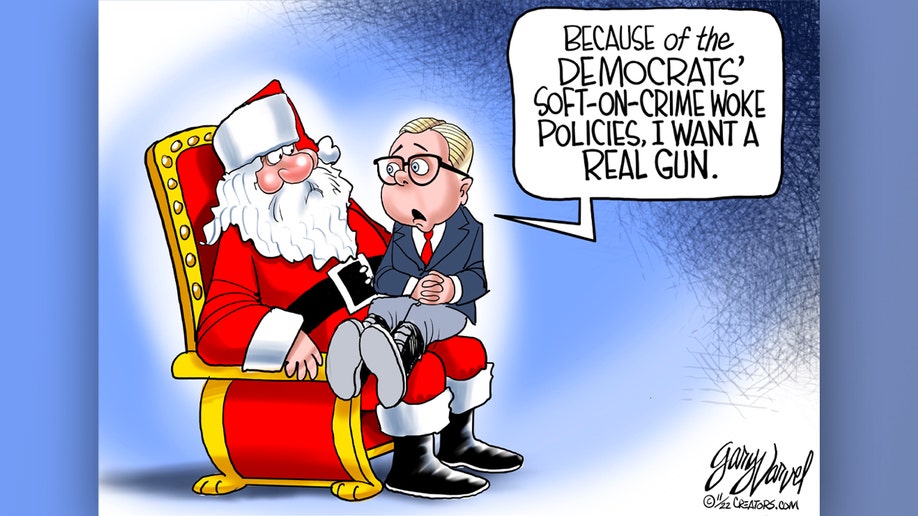 Firearm sales explode as Oregon awaits judge's decision on gun control law
"Controlling the tool is not going to change the human behavior of an evil person or a mentally deranged person." The money Oregon expects to spend on the permitting system should instead be directed toward mental health services.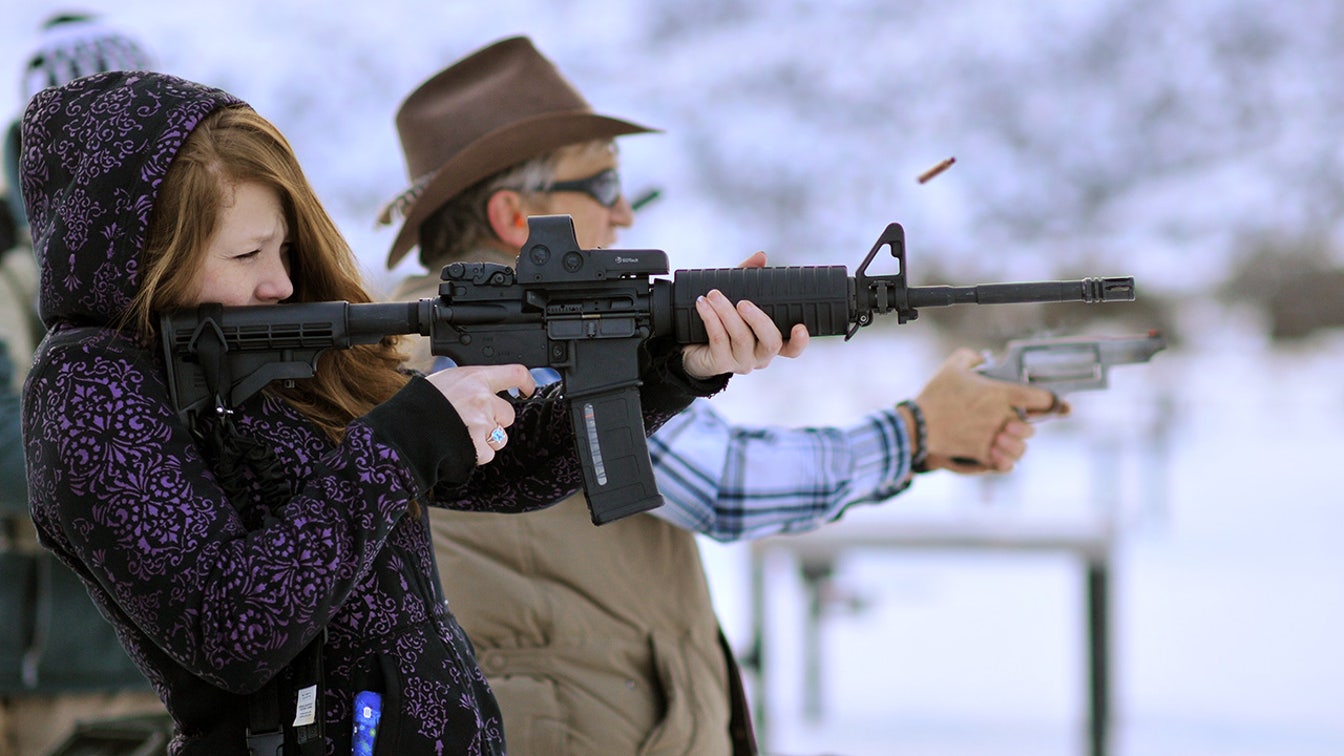 Oregon sheriffs won't enforce new gun law: 'Infringes on Second Amendment'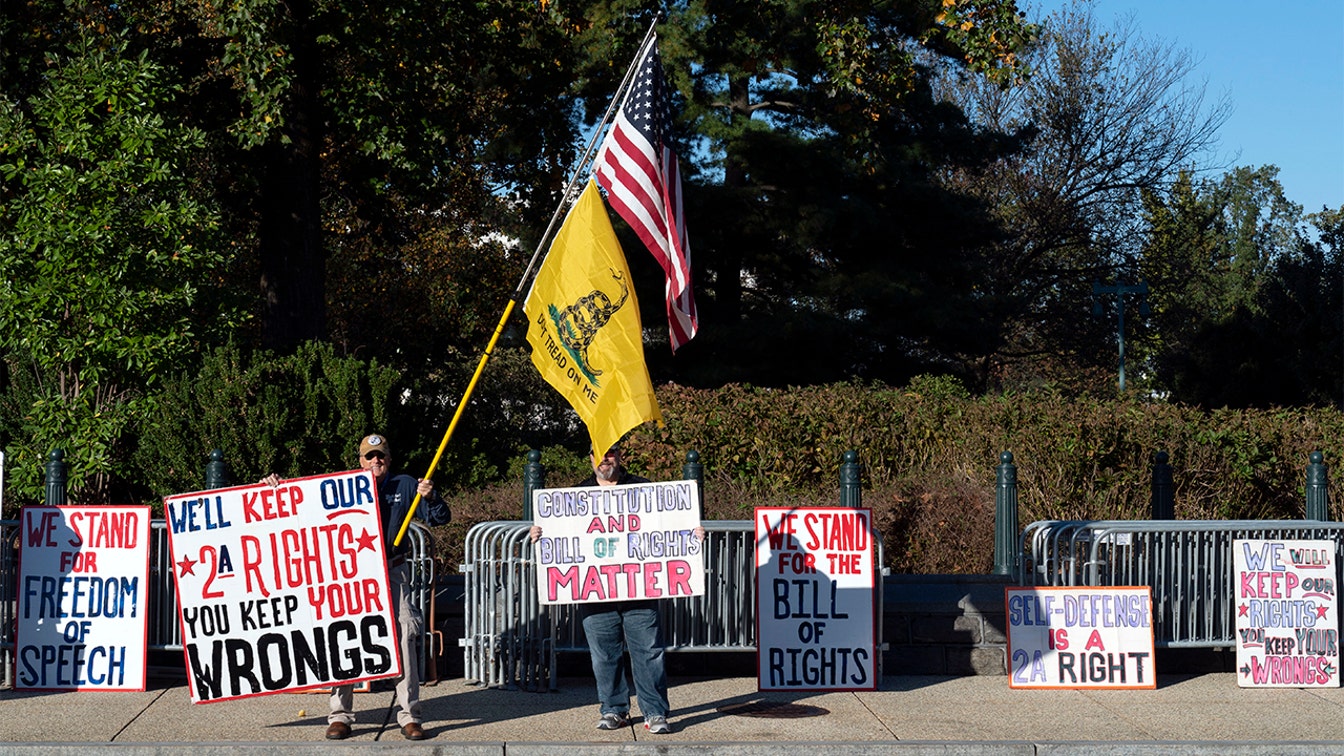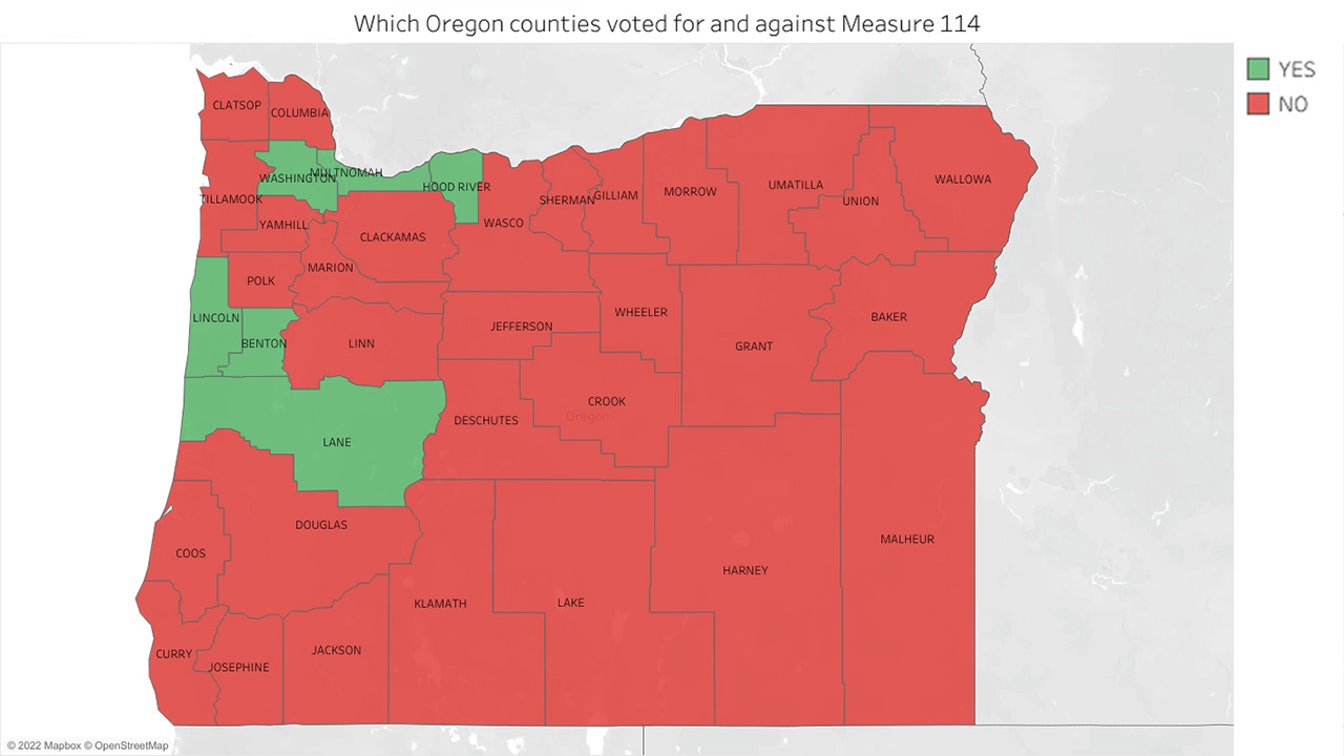 New Oregon gun law passed by 6 counties, rejected by 30
OSP has seen an "extreme" increase in requests for background checks since before the midterm elections. The spike now appears even more dramatic.
FBI undercounts number of times armed citizens have thwarted active shooting incidents
The CPRC approached the FBI with discrepancies in their reporting in August, but "the FBI declined to address them."
Donald Trump at NRA: If We Can Send $40 Billion to Ukraine, We Can Protect Our Children's Schools
Trump also called for cultural change in the United States. "No law can cure the effects of a broken home. There's no substitute for a strong mom and a great dad."
West Virginia woman with pistol shoots, kills man firing at graduation party: 'Saved several lives'
No one attending the party was injured.
Shooting victim's father says focus on gun control, not solutions, is why this 'happens'
Several media outlets have reported that the shooter in Uvalde, Texas, who killed 19 children on Tuesday, displayed many signs of mental instability, including slashing his own face with a knife, getting into fistfights at school, fighting with his mother to the point where police were called, and posting pictures of guns online.
Massive crime spike stems from social unrest, COVID lockdowns destabilizing communities
In California, the issue rate for concealed carry permits by zip code reveals glaring racial disparities.
NSSF Retailer Surveys Indicate 5.4 Million First-Time Gun Buyers in 2021
Similar retailer surveys in 2020 showed a 58 percent increase of African-Americans buying guns in 2020 vs. 2019, with a 49 percent increase of Hispanic-Americans during the same time period and a 43 percent increase of Asian-Americans buying firearms in 2020 compared to 2019. Nearly 60 percent of retailers said the increase of these demographic groups of first-time buyers purchasing firearms remain unchanged from 2020 to 2021.
FedEx wants a "Second Amendment" solution for its airplanes
Generalize FedEx's problem and the requested solution: this is clearly a classic example of the need for the Second Amendment, in any context and any level of technological advances.
Nevada court sides with gunmakers in Las Vegas shooting suit
"We hold that (state law) provides the gun companies immunity from the wrongful death and negligence per se claims asserted against them under Nevada law in this case," Justice Kristina Pickering wrote in the unanimous decision.
Thought for the Day
The Right to Bear Arms Gets Its Day in Court
The justices also probed at length for answers about what sorts of restrictions would still be permissible if New York had to recognize a right to bear handguns publicly as a general matter. This seemingly would not have been necessary if the consensus was that New York's current regulations are permissible.
That is not how research works
The choices the researchers made clearly were made in order to find a connection between firearms and a negative outcome.
Smith & Wesson to move headquarters to Tennessee over Massachusetts' proposed gun legislation
Upward of 750 jobs will move from those facilities to the new headquarters in Maryville, Tennessee, which is just south of Knoxville.
Taliban Have Gone Door to Door Confiscating Privately Owned Firearms – Are You Paying Attention?
So pay close attention, America. Our 2nd amendment is meant to protect your weapons from the government. It was created to protect citizens from someone like Biden
Democrats go soft on crime, try to blame the guns
Either crack down with a stronger police presence and reduce crime in high-crime areas, or embrace politically correct nostrums, defund police forces, and watch homicides spike while calls for gun-control belie policy failures and the resulting return of urban decay.
Ban on handgun sales to 18-20 year-olds is unconstitutional, appeals court says
Licensed dealers have been prohibited from selling handguns to individuals under the age of 21 since legislation was passed in 1968.
Gun control has failed New Mexico's citizens
Gun control laws passed in Santa Fe have failed New Mexicans. Citizens are not safer today than they were before, but they have less freedom for it – and it isn't just Second-Amendment rights under fire from gun control laws. Wasting time and efforts on divisive and ineffective policies has only set New Mexico further back and distracted the state from the real issues which need to be faced as a state.
Ammo shortage shows no sign of improving
The unprecedented demand for firearms has made it difficult for manufacturers to keep ammunition on store shelves.
Gun sales for the first four months were up 20% over 2020
Federal Judge Strikes Down California's 'Unconstitutional' Assault Weapons Ban, Torches Media
The ruling was the result of a 2019 lawsuit filed by the Firearms Policy Coalition (FPC) to challenge California's Assault Weapons Control Act (AWCA), which banned popular semiautomatic firearms.
Harvard University Study Reveals Astonishing Link Between Firearms, Crime, and Gun Control
1st Time Gun Buyers Help Push Record U.S. Gun Sales Amid String Of Mass Shootings
Retailers say they expect a good percentage of first-time buyers (20-60%) have, or will, return to become regular customers. And they seem to return with a boost in confidence. "There is a sense of freedom and a feeling like they can protect themselves."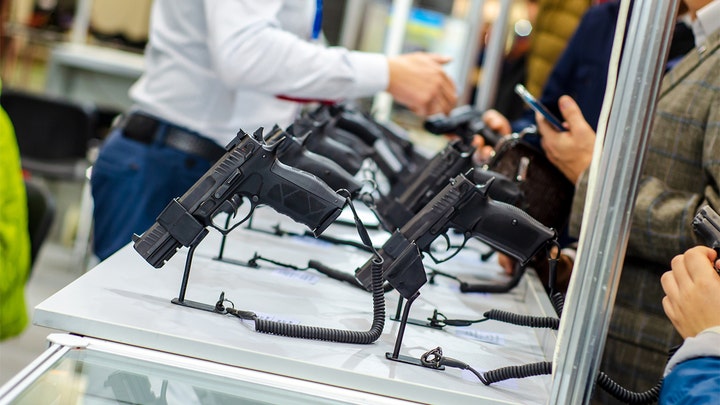 US handgun, long gun imports surge 60% in 2020
Why are gun sales spiking under Biden?
The US sniper rifle that started a revolution
'Switch' from China Can Turn a Glock Into a highly illegal Mini Machine Gun
Biden Plots Sneak Attack Against U.S. Firearms Industry
NRA Ditching New York for Texas
Email marketing service cuts ties with pro-2nd Amendment nonprofit in latest tech censorship
The timing was suspicious too, just a few days before our lobby day." VCDL's annual Lobby Day calls on Second Amendment supporters to rally against gun control legislation at the state's capital. Van Cleave said it has gone on peacefully for the past 25 years.
2020 Was a Record Year for Gun Sales
On top of 2020 being a record year for firearm sales, December 2020 turned out to be the busiest month in NICS history. 3,937,066 background checks were processed in December, and according to estimates, roughly 1,906,916 firearms were sold in December. That represented a 22.7% increase compared to December 2019.
Colorado congresswoman-elect appears to score win on Capitol gun rights
Boebert, who is an outspoken advocate for the Second Amendment, also said Thursday she plans to join the House Freedom Caucus once she's sworn into office. The conservative caucus is currently led by GOP Rep. Andy Biggs of Arizona and was previously led by White House Chief of Staff Mark Meadows when he was a congressman from North Carolina.
After Colluding with Biden, BATFE Raids Polymer80
Gun rights supporters should interpret BATFE's increasingly dubious interpretations of federal law and their resulting enforcement actions as indicative of the peril gun owners will face under a Biden administration and prepare for political action accordingly.
Why These Senators Want John Lott Fired, Now
So, when word got out that Lott is working at the DOJ, the left demanded his job.
Despite strictest gun-control laws, Chicago gun violence is up
Harsh gun-control laws are clearly ineffective; they only make it more difficult for the law-abiding to own guns, not criminals. The real question is why Chicago has more crime than the rest of the nation, most of which has minimal gun laws?
Gun Rights Groups Sue California Over Ban on Firearms 'In Common Use'
"The Legislature has created a regulatory scheme that prevents people from buying handguns that are widely available and popular in the free market outside of the State. California's new and expanded handgun ban is unconstitutional because it prevents law-abiding people from purchasing the common, modern firearms they have a right to under our Constitution. Just like the State cannot prohibit people from buying the political books of their choice, different versions of religious texts, or computers with technological and commercial developments better suited for publishing speech, it cannot ban the sale and self-manufacture of these constitutionally protected handguns."
Gun sales year-to-date surpass previous annual record high by nearly 2 million
Such strong gun sales are a de facto rebellion against the Democrats' plans to take away guns. Nobody is buying these expensive tools just to give them up.
Kamala Harris Wants To Ban Guns, But She Doesn't Want To Talk About It
Kamala Harris can try to avoid any mention of banning guns and magazines, but it's still telling that the very first thing she talked about in terms of reducing violent crime was a gun control measure aimed at legal gun owners. Ensuring that there are actual consequences for violent criminals was an afterthought; just a minor aside that she threw in at the end of her statement.
300,000,000 guns with record numbers of new buyers? That's a de facto rebellion against Democrats' anti-gun political program. Americans have rights because they can arm themselves, and do. Not that the Dems don't want civil war; they would welcome it as an opportunity to declare martial law and kill the Constitution once and for all, and establish their autocracy in states they control.
NRA raised more in August than any month of 2016, as Biden-Trump showdown nears
The August fundraising total "is proof that people want to protect their gun rights and their right to self-defense, and that they trust and depend on the NRA to protect these rights and freedoms."
Self-defense Matters: Counter-protester who pulled gun at BLM event finds out fate
A counter-protester who pulled a gun during an altercation at a Black Lives Matter protest in Tallahassee, Fla., Saturday evening "was lawfully defending himself" and will not face criminal charges, according to the police department.
What Should You Do If a Protest March Came Down Your Street?
New York AG seeks to dissolve NRA in new lawsuit
"The New York Democratic Party seeks to harass, defund and dismantle the NRA because of what it believes and what it says," the lawsuit says. "Only this Court can stop it."
This year's gun sales have already outpaced 2019's total
"This period of sustained firearm purchases clearly shows that Americans continue to take responsibility for their personal safety, especially during times of uncertainty. The confluence of COVID-19 restrictions, civil unrest, calls to defund law enforcement and political figures and courts that are unwilling to hold criminals accountable for their actions are undeniable factors causing Americans to assess their own personal safety and choose to exercise their right of personal protection."
Smith & Wesson announces approval of outdoor spinoff company
The split also comes as Americans' interest in firearms has spiked at record rates. In June, background checks for firearms were up 136 percent, compared to a year earlier, according to firearms industry trade group National Shooting Sports Foundation. Smith & Wesson shares are up now up 176 percent on the year. In its fourth-quarter earnings, the company reported earnings of 57 cents per share excluding some items on revenue of $233.6 million.
Missouri attorney general dismissing case against St Louis couple charged with brandishing gun
"As Missouri's chief law enforcement officer, I simply will not stand by while Missouri laws are being ignored," Schmitt said in a video shared on Twitter. "That is why I am entering the case in terms of seeking the dismissal of the case to protect the rights of Missourians to defend themselves in their property under Missouri's castle doctrine." The rule recognizes residents' right to respond to intruders with force and without a duty to retreat because their home is their "castle." If someone trespasses and disrupts the "sanctity" of their home, they intend to harm, and residents can ward off their advances.
Murders can wait – Missouri AG calls felony charges against armed homeowners 'a political prosecution'
Is St. Louis Circuit Attorney Kim Gardner making her bones for career advancement in the Democratic Party?
St. Louis' top prosecutor says she's charging couple who flashed guns at crowd marching to mayor's home
The McCloskeys have said many times they were defending themselves, with tensions high in St. Louis and other cities over race and law enforcement. They said that the crowd of demonstrators broke an iron gate marked with "No Trespassing" and "Private Street" signs, and that some violently threatened them.
Missouri AG moves to dismiss charges against couple who pointed guns at crowd
Several Republican leaders have condemned Gardner's investigation, including President Trump, Missouri Gov. Mike Parson and Sen. Josh Hawley, who has urged Attorney General William Barr to undertake a civil rights investigation of Gardner. Parson said in a radio interview Friday that he would likely pardon the couple if they were charged and convicted.
Legally armed driver shoots, kills gunman to stop fatal shooting spree in Indiana
NRA endorses Trump, says he 'delivered' on promise to protect Second Amendment
The NRA endorsement comes a day after the National Association of Police Organizations (NAPO) endorsed Trump, praising his "steadfast and very public support" for law enforcement.
Trump may intervene in case of St. Louis couple wielding guns at protesters, Missouri governor said
The President's support behind the scenes was vital to permitting local police to step back from prior directives to be 'hands off' protesters. "The support of the Executive Office appears to have motivated The Governor to garner a heightened degree of appreciation for implications and rights at risk in this situation."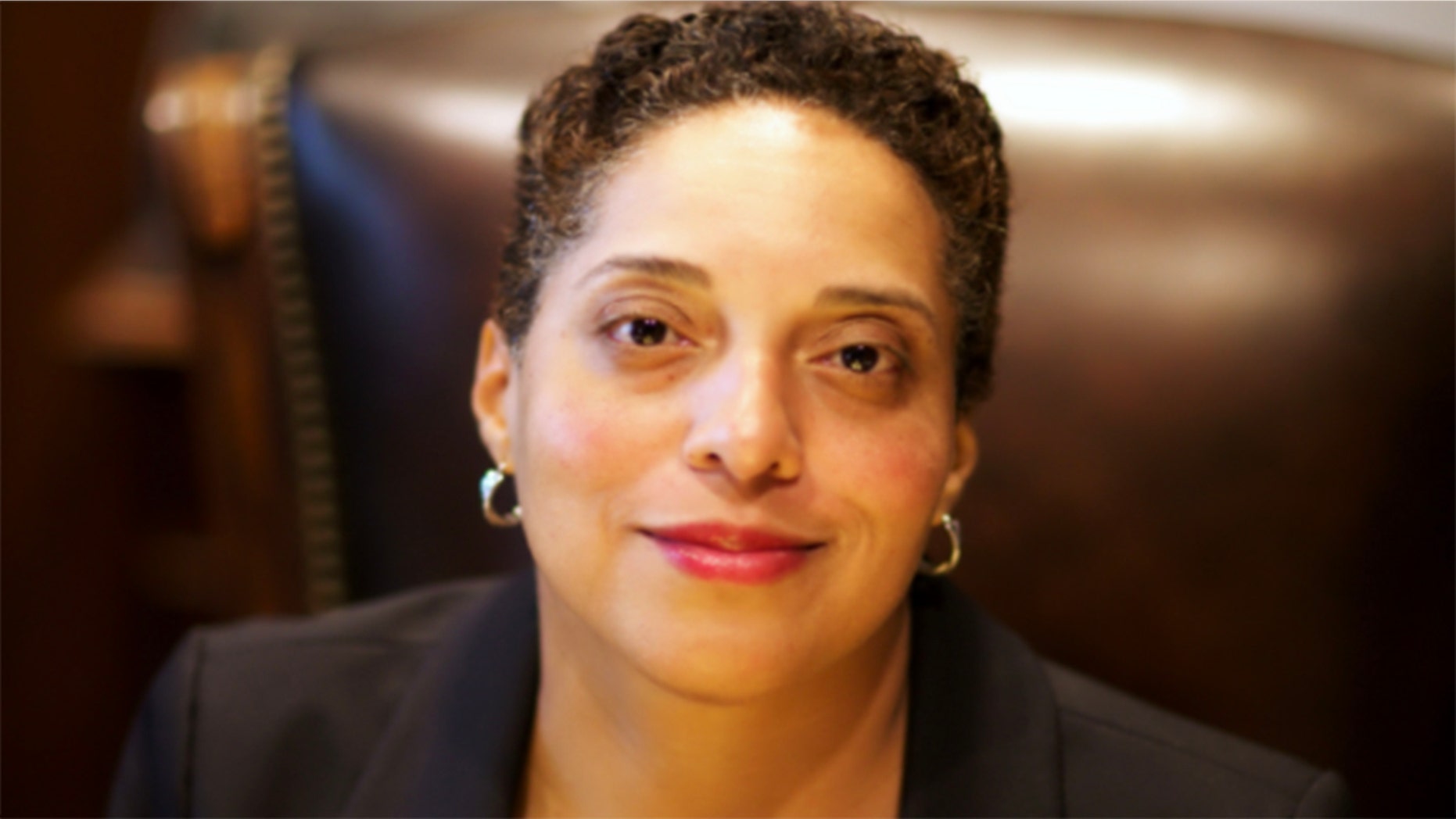 Who is Kimberly Gardner, the St. Louis prosecutor investigating gun-toting couple?
She said her office was working with the police department to investigate the confrontation, adding that authorities "will use the full power of Missouri law to hold people accountable." However, no charges were filed against the couple as of Tuesday morning.
St. Louis couple who brandished guns had right to defend property: attorney
Mark McCloskey, 63 said in a Tuesday morning interview that he, his wife and his home were threatened by a fringe group that accompanied protesters marching to the mayor's nearby home. "There were people wearing body armor. One person pulled out a loaded pistol magazine, he clipped them together and said, 'You're next. We were threatened with our lives, threatened with the house [being] burned down."
Missouri couple who defended home have rifle seized during police search
Protesters had returned to their neighborhood July 3 – but the couple was alerted in advance and hired a private security company to protect their residence.
Investigation into St. Louis couple who defended their home against protesters is 'abuse of power,' says Missouri Senator Hawley
Under Missouri's Castle Doctrine, "a person has the right, has the absolute unmitigated right to protect his or her castle or family while on their property," Watkins said. "And in this particular fact situation, you have individuals who are acting on private property, trespassing as lawbreakers onto private property, damaging and destroying private property and acting in a threatening and hostile fashion, such as to give rise to what any human being would consider to be placing them in a position of abject horror and certainly in a position of feeling in fear of imminent harm."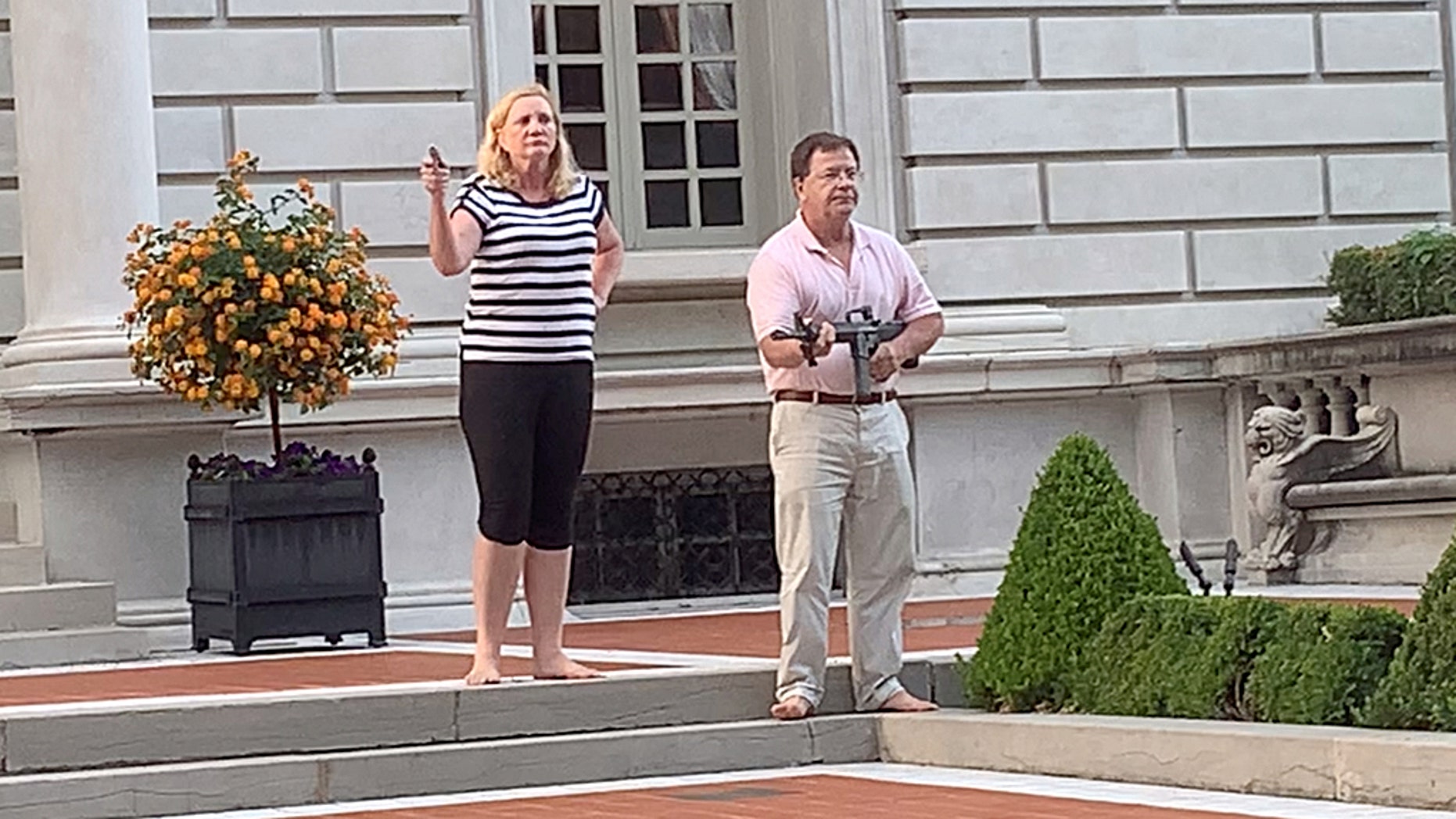 St. Louis couple draw weapons on protesters headed to mayor's house
A married couple brandished firearms at protesters marching through their upscale St. Louis neighborhood. The couple confronted the group of about 300 protesters after they breached a gate in the neighborhood.
Thomas, Kavanaugh lament 'decade-long failure to protect the Second Amendment'
Supreme Court Justices Clarence Thomas and Brett Kavanagh on Monday admonished their fellow justices for letting Second Amendment cases languish in the lower courts in a dissent to the tribunal's decision not to take up a gun rights case.
California liquor store owner uses AR-15 to protect his property from looters in George Floyd unrest
"It was a good thing I had my customers and friends by my side, because it was pretty scary." The store owner said he and his friends helped nearby businesses discourage looters as well.
South Philly gunstore owner guarding shop overnight shoots, kills armed looter
The owner saw a group of looters on his surveillance video breaking a padlock on his gate using bolt cutters. The owner confronted the thieves, and one pointed a gun at him. The owner fatally shot the gun-wielding robber using an AR-15. A second robber was also likely shot in the shoulder. The group then fled the scene.
New Zealand Gun Crime Rates Soar Following Gun Bans
The police show up just in time to draw a chalk outline around the body. They don't prevent crimes so much as respond to them and the criminals know this. They do what they're going to do and leave before the police show up.
The Streak Continues:
April Sets NICS Record - more than 2.9 million checks for gun purchases
Not so good in Canada - tyranny on warpath to take guns
Coronavirus is Democrats' latest excuse to attack the Second Amendment
Pro-Gun Senators Urge Regulators to Protect Firearm Businesses from Discrimination
High Court Punts Second Amendment Challenge, But Eyes More Cases
The Supreme Court quickly signaled that it may be considering another Second Amendment case "soon".&nbsp By the end of the day on which the court had issued its opinion in NYSRPA v. NYC, it had also distributed 10 additional Second Amendment cases to be considered during a Friday conference on which new cases the court may hear.
March Shatters Monthly Gun Sales Record as U.S. Faces Down Threat of Coronavirus
Coronavirus propels gun sales 500%
"Beto O'Rourke"s job of taking our guns is getting harder - Good to see more Americans exercise their second amendment right. Florida is #2 in total registered firearms."
Thought for the Day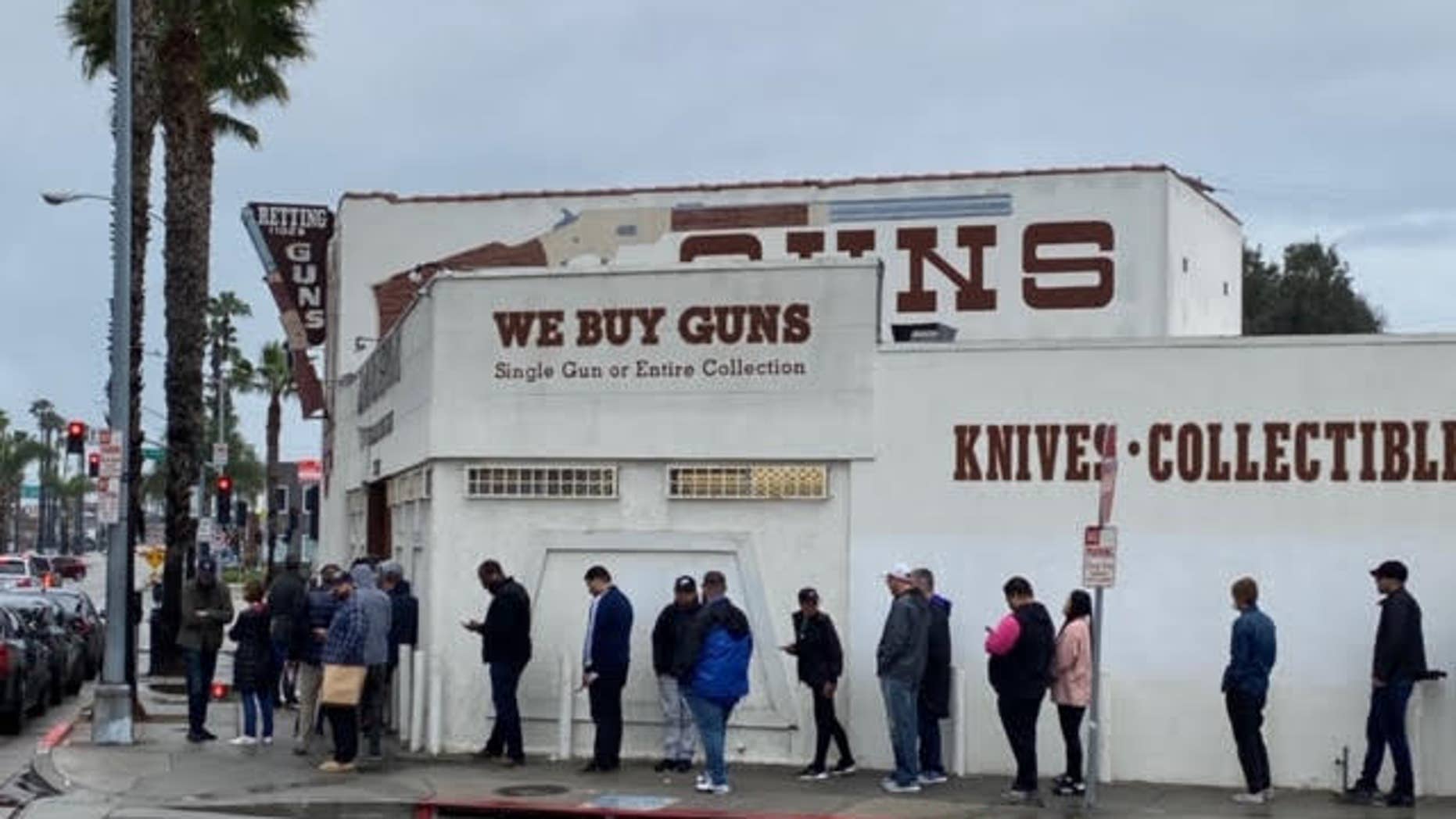 18 March 2020
Coronavirus triggers massive spike in firearms and ammunition sales
Connecticut gun-control law prompts Second Amendment lawsuit
Does New York's Red Flag law apply to Chuck Schumer?
Congressman Ken Buck to Joe Biden and Beto O'Rourke: "Come and take it."
Shooting rampage in Germany kills at least 8, police say
&nbsp &nbsp &nbsp &nbsp Strict gun-control does not work
Gun rights activist confronted on Ohio college campus,
&nbsp &nbsp &nbsp &nbsp claims police allowed leftist students to 'riot'
Virginia Dems Lose Big in Face of Grassroots Pro-Gun Movement - Statewide Assault Weapons Ban Fails
Thought for the Day

We should not forget how wrong Mini Mike Bloomberg is about 19-year-olds ...

South Dakota becomes latest state to legalize concealed carry without a permit


&nbsp &nbsp And that is why they want to take your guns. &nbsp &nbsp
Second Amendment Rally Seems to Have Anti-Gun Extremists Disappointed
&nbsp &nbsp &nbsp &nbsp ... That it was so Peaceful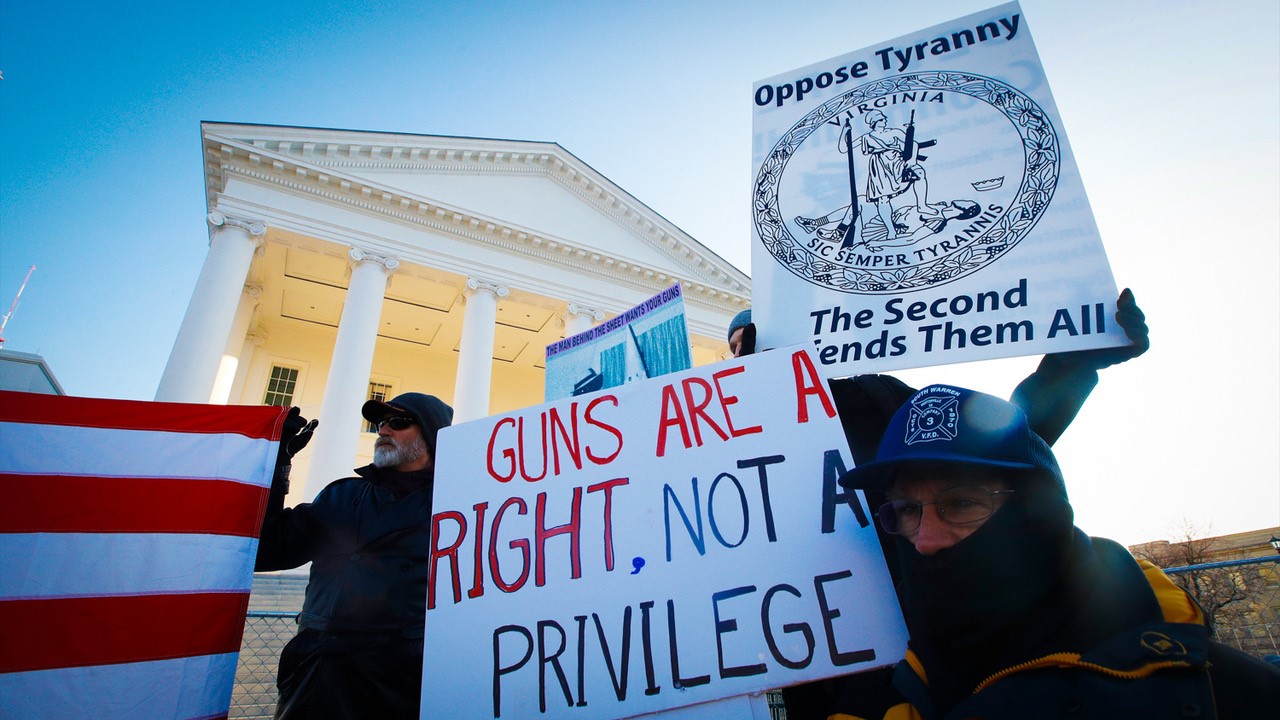 Virginia Governor Northam is the state's best gun salesman
Va Dems Drop AR-15 Confiscation After 1000s of NRA Members Show
Myth busted: Campus carry never caused that increase in violence liberals predicted
Bloomberg Dismisses Texas Hero,
&nbsp &nbsp &nbsp &nbsp Insists It Wasn't His "Job" to Have a Gun or Decide to Shoot
"You just do not want the average citizen carrying a gun in a crowded place."
Actually, you do.
Bloomberg's payroll includes plenty of armed men to keep him safe.
He obviously thinks he is better than the average citizen.
NRA Handing Out 30-Round Mags in VA to Fight Northam Gun Ban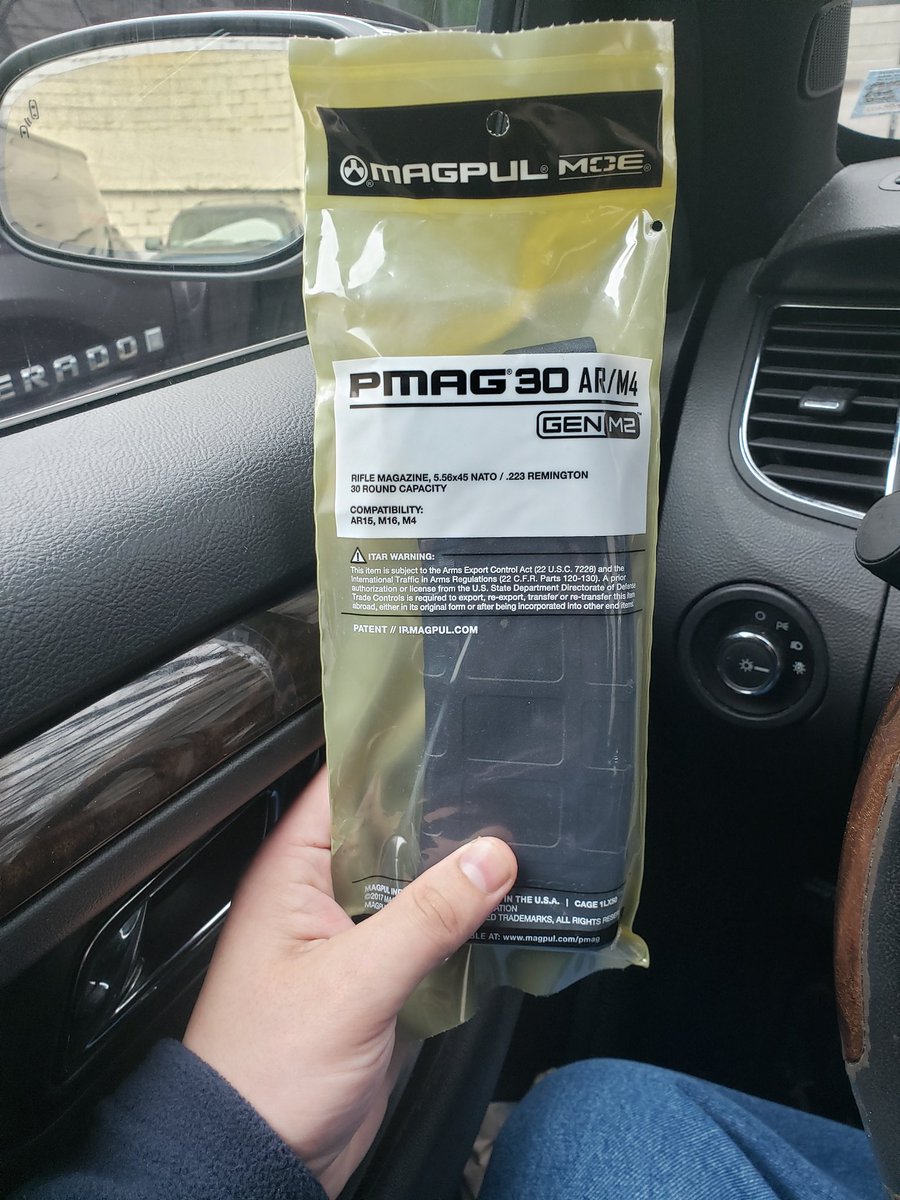 Dem Governor Addresses Pro-Gun Revolt in VA:
&nbsp &nbsp &nbsp &nbsp 'These Laws Are Intended to Keep Virginians Safe'
&nbsp &nbsp &nbsp &nbsp Everyone knows the real-world facts show that is not true.
'Like a Freight Train': 9 Out of 10 Virginia Counties
&nbsp &nbsp &nbsp &nbsp Declare Themselves 2nd Amendment Sanctuaries
&nbsp &nbsp &nbsp &nbsp As of Dec. 20th, 85 counties, 9 cities, and 17 towns
&nbsp &nbsp &nbsp &nbsp had formally declared themselves Second Amendment sanctuaries.
Virginia Dems Wanted to Confiscate 'Assault Weapons'
&nbsp &nbsp &nbsp &nbsp - Then They Realized How Many Virginians Own Them
Virginia County Forms Militia in Response to Dems' Gun Control Laws
The only thing that stops a bad guy with a gun is a good guy with a gun
California's Restrictive Gun Laws Still Can't Prevent Shootings
Instead of reducing the dangers posed by criminals, California's gun restrictions have increased the threat posed to decent people by the law itself.
America's Second Amendment Sanctuary Movement Is Alive and Well
Trump No Longer Backing 'Red Flag' Law, Background Check Changes
Concealed Carry Permit Holders Across the United States: 2016
Concealed carry permit holders are even more law-abiding than police. [...] Permit holders are convicted of misdemeanors and felonies at less than a sixth the rate for police officers. [...] Firearms violations occur at [...] just 1/7th of the rate for police officers."
Rep. Thomas Massie, John Lott: Gun-free zones need to go.
&nbsp &nbsp &nbsp &nbsp They are not only ineffective, they're dangerous
The tragedy at the Virginia Beach Municipal Center fits an all too familiar pattern — yet another mass shooting in a place the victims were banned from carrying guns.
98 percent of all mass public shootings in the U.S. since 1950 have occurred in places where the average citizen was banned from possessing guns.
Judge blocks California high-capacity magazine ban
&nbsp &nbsp &nbsp &nbsp "Individual liberty and freedom are not outmoded concepts,"
&nbsp &nbsp &nbsp &nbsp U.S. District Judge Roger Benitez wrote.
Eight facts about gun violence in America
&nbsp &nbsp &nbsp &nbsp 1. America is relatively safe, and the trend is toward becoming safer.
&nbsp &nbsp &nbsp &nbsp 2. The principal public safety concerns are suicides and illegally owned handguns.
&nbsp &nbsp &nbsp &nbsp 3. A small number of factors significantly increase the likelihood that a person will
&nbsp &nbsp &nbsp &nbsp &nbsp &nbsp be a victim of a gun-related homicide.
&nbsp &nbsp &nbsp &nbsp 4. The perpetration of gun-related murders is often carried out by predictable
&nbsp &nbsp &nbsp &nbsp &nbsp &nbsp people.
&nbsp &nbsp &nbsp &nbsp 5. Higher rates of gun ownership are not associated with higher rates of violent
&nbsp &nbsp &nbsp &nbsp &nbsp &nbsp crime.
&nbsp &nbsp &nbsp &nbsp 6. There is no clear relationship between strict gun control legislation and homicide
&nbsp &nbsp &nbsp &nbsp &nbsp &nbsp or violent crime rates.
&nbsp &nbsp &nbsp &nbsp 7. Legally owned firearms are used for lawful purposes much more often than they
&nbsp &nbsp &nbsp &nbsp &nbsp &nbsp are used to commit crimes or suicide.
&nbsp &nbsp &nbsp &nbsp 8. Concealed carry permit holders are not the problem, but they may be part of the
&nbsp &nbsp &nbsp &nbsp &nbsp &nbsp solution.
Global statistics show that higher rates of gun ownership are not associated with higher rates of violent crime.
How gun-ontrol became an instrument of tyranny in Venezuela
Civil Disobediance and Tyranny In Action
Untold Thousands Flout Gun Registration Law
With the enactment of a single law, hundreds of thousands of instant felons were created. &nbsp This is wrong.
California Dem says US would win 'short war' against gun-rights advocates: 'The government has nukes'
Swalwell's statement exposes the thinking of a would-be dictator, and ought to be considered as criminal for someone who is supposed to represent voters, based on a Constitution written by the people, authorizing and limiting the government to specific powers and actions intended to be taken in their stead.
This marks the end of gun control
SCOTUS Justice Scalia made clear the Second Amendment and the Heller case prohibit "assault weapon" bans
&nbsp &nbsp &nbsp &nbsp&nbsp &nbsp The AR-15 is America's most popular gun, with 10-12 million in circulation.
26 December 2017
HuffPo asks gun owners why? &nbsp Gets same answers regardless of race
"When you start paying attention to the Second Amendment, you start having more of a value for all of the other amendments." &nbsp Those same people will start getting more involved in politics and show up at school board meetings to talk with their city councils.
23 July 2016
Bloomberg associate reveals their ultimate intent
Not "commonsense", but taking away all guns - anti-freedom, anti-right to self-defense
20 December 2016
Bloomberg's Moms Demand Action caught lying during testimony
6 December 2016
Michael Bloomberg spends many millions fighting for gun control. The results? Not so much.
Bloomberg spending on gun control is an order of magnitude above spending by the NRA against it. Votes show the majority does not agree with him.
2 December 2016
Why Texas gun laws protect students from OSU-style attack
13 November 2016
Guns, in the hands of law-abiding citizens, save people's lives.
4 October 2016
Strict gun control laws did not stop this robbery in Paris
1 October 2016
Waiting periods are only a step. Registration is only a step. The prohibition of private firearms is the goal.
- Attorney General Janet Reno
23 September 2016
The evidence just keeps piling up - unfortunately, like dead bodies
Chicago - Murder and Mayhem
How strict do you have to make your laws before you get that it is just not working?
Or is your real agenda just to grab ever more power - a wannabe dictator, controlling the lives of millions?
16 September 2016
A gun is an excellent means of self-defense; of leveling the playing field against a gang or even a single person who is bigger, stronger, or who has any other advantage.
The evidence is incontrovertible.
Seen the news lately?
Australia - gun-control failure, and better-armed criminals
Confiscating guns from owners misses the point that criminals do not obey the law. If gun-control is imposed with the goal of keeping guns away from criminals, then gun-control is an absolute failure - even in a country like Australia, with no national land-borders. Criminals will always get guns.
Making it harder for the law-abiding to buy guns - through "waiting period" delays or other restrictions, misses the point that most criminals use stolen or illegally-obtained guns. Such laws have no effect on the actions of criminals, except to encourage violent assault without fear of being stopped by their intended victims.
As with "gun-free" zones, gun-control laws are something the criminally-minded ignore with impunity. Gun-free zones should be abolished.
Seriously? -
LGBT - Not the First Group To Act In Their Own Defense
Ex-slaves were encouraged to arm themselves after the Civil War, as a defense against lynchings by the KKK and other like-minded people. Now, after the killings in an Orlando bar, another group realizes that acting in your own defense saves lives, is very moral and very right.
This clearly shows that guns support freedom, not just from an oppressive government, but also freedom from the violent attacks of other people who hate them.
The Center for Disease Control researched gun use
On President Obama's order, the CDC did the research, and the answer was unexpected. The number of times a gun is used for self-defense or in the defense of another outweighs by several orders of magnitude the occurrences where a gun is used to commit a crime. The gun is one of the best safety devices available.
Different sources disagree on the exact numbers, but between 360,000 and 1,200,000 people are defended and saved through the use of a gun each year from murders, rapes, and robberies, vs. the approximately 6,000-10,000 people killed with a gun (30,000 if you include suicide). Taking away guns would increase the frequency of successful crimes by orders of magnitude.
The numbers are very clear: deterrence works. In the last twenty-five years, Americans have been buying more guns, and the use of Concealed-Carry Permits has increased exponentially.
At the sane time, the number of murders has been declining. Coincidence? Perhaps, but any polling and discussion with convicted criminals on motives and methods reveals that they search for vulnerable, easily-assaulted victims; criminals shy away from those they suspect are well-armed. Kennesaw, Georgia, is a stereotypical case-in-point: the City Council passed an ordinance requiring every house to be armed with a gun. If it were tested in court, the legality of such an ordinance would certainly be questionable. But criminals do not initiate test-cases. They simply look elsewhere for victims. Crime is absent in Kennesaw. Deterrence works.
The solution is not more laws. The solution is better general education, better training in the handling and use of guns, better teaching of morals and ethics (in churches and in schools), and better diagnosis and treatment for mental illnesses.
Criminalization and Black Markets
The creation of gun-control laws has two rarely-mentioned results.
1. Turning law-abiding, tax-paying citizens into criminals. Connecticut is the latest example, where an estimated 110,000-120,000 people own AR-15-style rifles - "assault rifles" to the Connecticut legislature, which passed a law requiring the registration of such guns. Only 10,000 owners complied. With a single stroke of the pen, more than 100,000 people in Connecticut - law-abiding, tax-paying citizens - have become overnight felons, criminalized by the heavy-handed, sledgehammer-and-blowtorch actions of a Constitutionally-illegal legislature.
Some of those new felons will realize they must move their dealings to the black market, increasing their interactions with truly-violent criminals. That occurred during Prohibition, when the law-abiding went to criminals to buy what should never have been made illegal in the first place. Prohibition just created a disregard for the law per se; the same has been repeated in Connecticut. The use of force does not legitimize a law; the use of force destroys the law, and with it a culture.
2. The growth of black-market activity. Black markets are ever-present. They are minimal in a free country, but the more restrictive and oppressive a nation's laws become, the greater is the growth of the black market. A black market says more about the destructiveness of a government than it does about criminal activity.
The next time you are with a group of people, imagine having to explain to them that, because of the gun control which you advocate, twelve of them will be dead unnecessarily; twelve lives will be lost. Explain to twelve families that their happiness will be forever shattered; that personal loss and enduring mental trauma will be theirs to experience for the rest of their lives - because you decided they should be left defenseless against criminal attack. Explain to twelve out of every fourteen you see, that they will be dead, because of your desire for gun control. Explain to twelve of the fourteen why it is that you have any justification for determining that they will die.
It ought to be a simple challenge to the President, to governors, to people like Michael Bloomberg and Hillary Clinton, and to lawmakers generally: to all who favor gun control, to remove the people who guard you. Lead by example. Prove by your own actions that what you advocate actually works. Or are you to afraid to practice what you preach, and leave behind the 24-by-7 armed guards? Are you afraid to admit that you think of yourself as some kind of "elite", above other people, and want to be treated as a special exception?
Is life really more dangerous when many people own guns?
Compare the U.S. to Great Britain, where guns are severely restricted.
Britain proves gun control does not work!
Compare the U.S. to Europe. Much of Europe lacks the safety of the U.S. - despite Europe's more oppressive political environment and severely-restrictive gun laws.
"Womens' Rights" become a farce without the right of self-defense.
Who are the players? What are the stakes?
Those people who are well-meaning, however misguided or not, who advocate waiting periods, etc., play into the hands of those who would use those restrictions to increasingly make it more difficult to buy, own, use, and carry guns. Government regulation of guns can only have one ultimate end-result: criminals with guns, while the law-abiding are defenseless and helpless victims, and an increasingly oppressive government.
In some states, such as South Carolina, the state has a limited time period to respond with a background check. Beyond that, a gun can be sold without the check. But in states with no expiration, the purchase is deliberately delayed ad infinitum, as a means of furthering an anti-gun agenda; i.e., abrogating individuals' right to own a gun.
New Jersey provides an excellent example of just such a government. Ask Carol Bowne.
As is the case in South Carolina, the onus should be on the government to take timely action, and should not be detrimental to the rights of individuals.
Yet South Carolina is not without fault, either. Concealed Carry Permits are typically issued only at the very end of the legal period of time allowed by legislation.
No government is immune from using the laws in the ways it sees fit. Thus the U.S. has a Consitution which is above the government, untouchable by it, which limits its powers. Contrast any other government in the world, and the level of freedom of its subject population, to see the difference.
Just look at the list of those who have supported the right to bear arms, vs. the list of those who have opposed it, and the motivations become crystal clear. Would-be dictators, tyrants, and killers want you to be disarmed.
Concealed Carry Permit Holders
In my experience, people who possess a Concealed Carry Permit as a group are uniformly the most calm, level-headed, no-nonsense, responsible, and courteous people it is possible to meet.
That should really come as no surprise. They have dedicated themselves to possessing overwhelming deadly force, in the name of the protection of their loved ones, friends, people generally, and themselves.
They know they must be aware of bystanders who might get hurt if they should choose to fire that weapon. They must carefully thread the legal issues surrounding their choice to carry.
At the same time they must be continually-vigilant of the people around them, and conditions generally, to avoid and prevent danger from occurring. They must be ready to stop someone who has the intention of causing harm, and they must assure that their own weapon remains safely under their own control.
They are aware that, whatever they may be doing, they must maintain a continual readiness. Having chosen to be able to carry, they also must consider the potential personal and emotional consequences of failing to carry. The choice they have made engenders a sobering responsibility.
That reflects their training in obtaining their permit.
Safety in the Work Environment
The following was sent to the HR department where I work. I urge all companies to consider a plan such as I describe below.
Security and HR --
Having viewed the Active Shooter "safety" video, with its "Run, hide, fight" theme, and based on my knowledge of this subject, I have grave concerns regarding the safety of our personnel, given the video's content and suggested procedures.
The recommended approach to handling and resolving an active-shooter situation is incomplete. In terms of the potential for the loss of human life, actual incidents demonstrate that the suggested approach is severely inadequate.
In the U.S., most states provide commonly available Concealed-Carry permits for citizens. Such permits generally involve significant training in gun safety, use, and legal issues in a defensive situation.
Applicants wishing to obtain a concealed-carry permit typically must submit to both state and Federal background checks and fingerprinting. Experience has shown that the vetting is fairly rigorous: the percentage of permit-holders who carry out illegal actions is virtually non-existent, well below the norm for the general population.
Where possible, the establishment of a building defensive team consisting of volunteer concealed-carry permit holders should be implemented. Implementing such a program would require the establishment of an appropriate business policy, and might also include additional training and qualification. I would also suggest that for best results in an active-shooter situation, as well as to minimize the discomfort of those uncomfortable around guns, the existence of such teams should not be advertised, and the names of team members should definitely not be disclosed.
As an example, in our building a team of four or five members, whose desks are widely-dispersed, could have a substantial impact in reducing the tragedy of an active-shooter situation.
The presence of concealed-carry personnel at the site of a shooting can make a substantial difference:
- With none present, the average number of dead per incident is 14.3;
- With a permit-holder present, the average number of dead per incident is 2.3.
Not having concealed-carry personnel on-site condemn on average a dozen people to be dead who would otherwise survive.
The inadequacy of the Active Shooter training video is demonstrated in that simple fact: a dozen people alive, vs. a dozen people dead; a dozen legal liabilities, or none. The lives of twelve people - and their families' happiness - will continue or be unnecessarily cut short, depending on whether a defensive team is present in an active-shooter scenario.
As has been noted both generally and by law-enforcement personnel specifically, the only thing that stops a bad guy with a gun, is a good guy with a gun.
While the video's contents make sense as far as they go, "Run, Hide, Fight" is not a reasonable safety process in an active-shooter situation. I would ask that you consider the means described above to institute what is literally an order-of-magnitude improvement in this life-or-death safety process for employees.
I would be happy to discuss options in more detail, at your convenience.
This was one of the responses:
Having an active response team in all company locations is the best practice. At some point in time (now is preferred), we need to push this up the food chain and have it considered/re-considered by whomever it takes to bring some light on this. The position that running and hiding or as a last resort sticking a pencil in the eye or throwing a stapler at an active shooter is simply a coward's way of dealing with a very, very real issue - the advised approach will guarantee more dead employees. Our company dropped the ball on this once before and the result was a number of dead employees in one of our plants - it appears they didn't learn a thing (bet they built more fences and made sure everyone was wearing their badges). I know of one corporation in our area that has implemented the exact plan Scott states below and the employees could not BE MORE APPRECIATIVE. To them, it was a signal that their managers truly cared about them and not the politically correct approach (e.g., "If we do allow a gun in the building, someone might get hurt."). I hope that this can be forwarded to those who may be able to bring some courage to this decision process - our options are to wait until several are blown away or do something now - again, it is time to face the reality that "when seconds count, the police are only minutes away" and to understand that what Scott stated is ABSOLUTELY correct - the only thing that stops a bad guy with a gun is a good guy with a gun. We should understand nothing more than the fact that the movie theatre shooter in Colorado drove about eight miles to find a theatre that did not allow guns. Most of the public does not know that he passed up numerous theatres that did allow concealed carry (Gee, wonder why he would do that?). I know people don't like the cliches and they especially don't like them when they speak the truth but here is another - the most dangerous place on earth is a "Gun Free Zone".
Again, I urge all companies to consider such a plan.
-- Scott
26 March 2016
The Second Amendment - the right to bear arms - like it or not, is there first to protect your other rights from the government's encroachment and oppression (sudden or gradual), and second for your self-defense against would-be criminals. &nbsp Even if you do not own any guns, by living among people who do, your life is safer.
2 April 2016
Americans have the will to resist because you have weapons. &nbsp If you don't have a gun, freedom of speech has no power.
-- Yoshimi Ishikawa
This is not a trivial observation of one of the standout differences of living in America. &nbsp Living in such freedom, we do not realize nor appreciate the duress and resigned cynicism so prevalent in Europe and elsewhere, in the face of the imposition of an irresistable and all-powerful government.
That is why the debate regarding gun rights vs. gun control and the NRA are always at the forefront and so frequently under attack. &nbsp American must be disarmed if attacks on other rights are to gain ground.
31 January 2010
















Preserve and Protect - values, family, friends, rights
"A well regulated militia being necessary to the security of a free State, the right of the People to keep and bear arms shall not be infringed." -- the Second Amendment of the United States Constitution
"A well regulated militia" - then and now - means individual people. &nbsp It made the American Revolution possible. &nbsp To say otherwise is to miss the principles fought for - by both sides - in the April, 1775, battles at Lexington and Concord.
The First Amendment asserts our right to freedom of speech, religion, assembly, and the press.
The Second Amendment is the teeth and muscle that keeps the First Amendment strong, and the people safe. &nbsp Gun Control undermines one to take away both - an attack on our freedom through subversion. &nbsp Those who have been convinced of some other argument have been played for suckers, by those trying to build "democratic" support.
The U.S. is a Republic, designed to protect Individual Rights. &nbsp It is not a democracy nor is it a tyranny - precisely because neither can provide such protection.
Those rights precede the United States Constitution. &nbsp That document was written and ratified by the people to give a limited degree of authority to the government, to protect those rights - and no more. &nbsp The Constitution is above the government - and politicians. &nbsp The government "derives its just powers" from the Constitution - from the consent of the people it governs.
The First and Second Amendments are its strongest protection. &nbsp It is our responsibility to exercise those Amendments to protect and preserve the American way of life - "our lives, our fortunes, and our sacred honor" - "life, liberty, and the pursuit of happiness".
There has been so much written about the Second Amendment. &nbsp Its value and purpose are not immediately obvious, but subtle and complex. &nbsp Here are just a few pictures that express some parts of that value.
The photographs below are by Oleg Volk; see his website, http://www.olegvolk.net

Get your Concealed Weapon Permit! Join the tens of thousands across the U.S. each year who are choosing to be a deterrent to criminals. &nbsp See http://www.usacarry.com/ Remember: the police solve crimes and catch ciminals. &nbsp Only you can protect yourself, your loved ones, and your home. &nbsp In the U.S., an assault is statistically unlikely. &nbsp But will you be happier as a statistic, or in being alive?

For every accidental gun-related death, more than 3,000 crimes like this are stopped
- the ultimate safety device.
There is no safety in being unarmed.
If airline passengers were armed, there would have been no 9/11.

Gun Control disarms the law-abiding in the most urgent life-or-death situations
- or it turns them into criminals.
Living in freedom, law-abiding people can and do build lives, families, careers, fortunes, a happy future for our descendents - civilization - all that is good in the world. &nbsp Protecting that is good. &nbsp Its theft or destruction - whether by criminals or governments - is immoral and vicious, and must be fought by any means necessary. The consequence of failure is a quickening slide to barbarism.
History has proven - consistently - even in the United States - that people must defend their rights - and be prepared to defend them violently. &nbsp That threat is the only thing that keeps the government at bay. &nbsp There is always someone in power who wants to take away your rights.
Initiating force is wrong. &nbsp Failing to choose to protect against it - pacifism - is equally wrong. Protecting yourself and what you have built is an action of the highest moral caliber.
By the nature of its subject matter, the National Rifle Association - the NRA - lives on the front lines of the battle against those who would take away not just the Second Amendment but all of our freedoms. &nbsp The fact that it is so vilified by its detractors should speak volumes for their intentions.
Support your right to your way of life by joining the NRA, even if you have no interest in guns. &nbsp See http://membership.nrahq.org/. &nbsp Your dues are the ammunition used in your defense.
When you join, you have the option to pick one of three monthly magazines. &nbsp Choose "America's 1st Freedom", and stay informed about the ongoing protection of your liberty.
Always be safe.
A gun is like any tool. &nbsp Get proper training. &nbsp Practice. &nbsp Develop good habits.
Always know and live within the gun laws where you live.
Click here to see gun laws and CCW reciprocity by state.