Tidal Tables
Greenwich Mean Time
National Weather Service
NOAA Aviation Weather
NOAA Space Weather
Climatologist
Dr. Roy Spencer
Eldorado County
World Weather
Canada Weather
DUATS
FlightAware
Aviation Weather
Jeppesen Weather
Turbulence Forecast
Weather Channel
Weather Street
Weather Underground
Intellicast Weather
AccuWeather
Cape Weather
Passage Weather
Hawaii weather
Europe weather
Australian weather
Penn State Univ.
weather website
Ohio State Univ.
weather website
Nongovernmental International Panel on Climate Change
Climate Depot
Climate4you main page
Sea Temperatures menu
Deplorable
Climate Science Blog
Watt's Up With That?
Long Range Weather
JoNova on Climate
Cycles of Global Climate Change

privacy search engine

Friends dont't let
friends get tracked


Let's Go Fly!
flying.scottcrosby.info
Vist the
57 Alpha Cafe

for a great lunch
South Carolina
Breakfast Club
land by 8:45
leave by 11:00
fly-in videos
Triple Tree Aerodrome
Angel Flight
Missions
Social Flight
Tracking the
International
Space Station
(
Earth cam
)
Convective SigMets, Icing Levels, Airport Conditions, Sky Cover, Visibility,
IFR / Mountain Obscuration, Relative Humidity, Temperature, Dew Point, Turbulence
Airport Weather
If there is an airport you would like to see listed,
email your request here
.
For immediate access to the weather for an airport not listed,
click here
.
Convective Sigmets
Radar
&nbsp &nbsp
Turbulence
Surface Winds
Icing Levels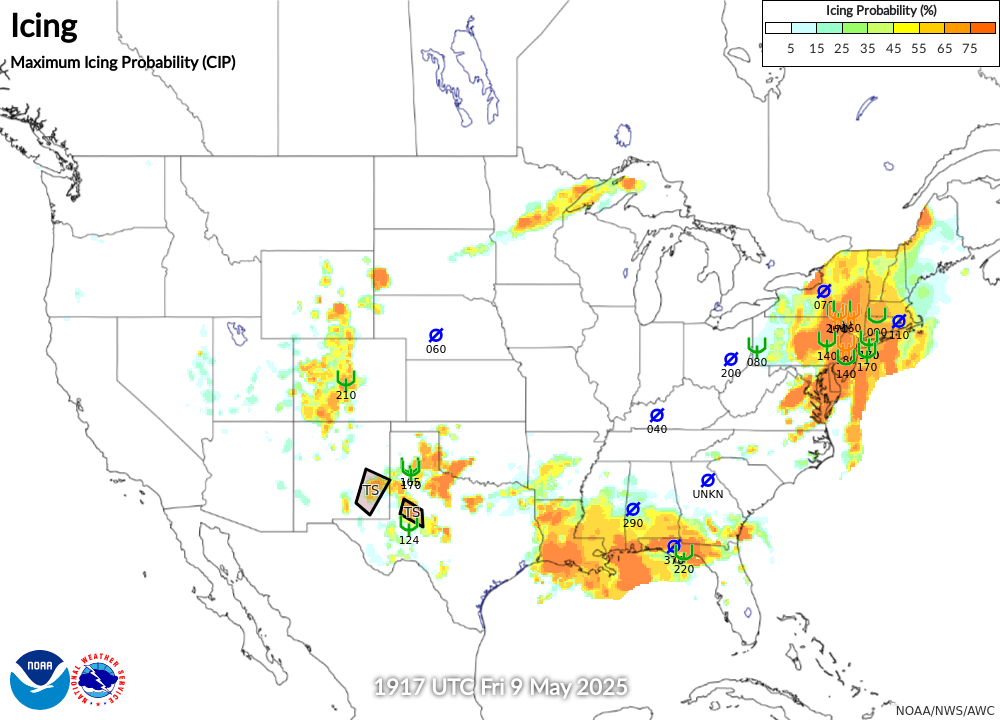 Also available: &nbsp
U.S. Government Aviation Weather Icing Levels
Sky Cover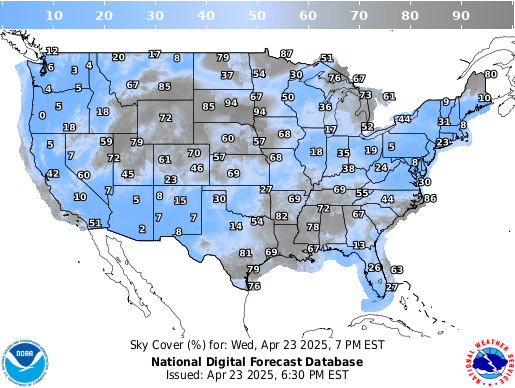 Visibility and Airport Conditions

- click here
Relative Humidity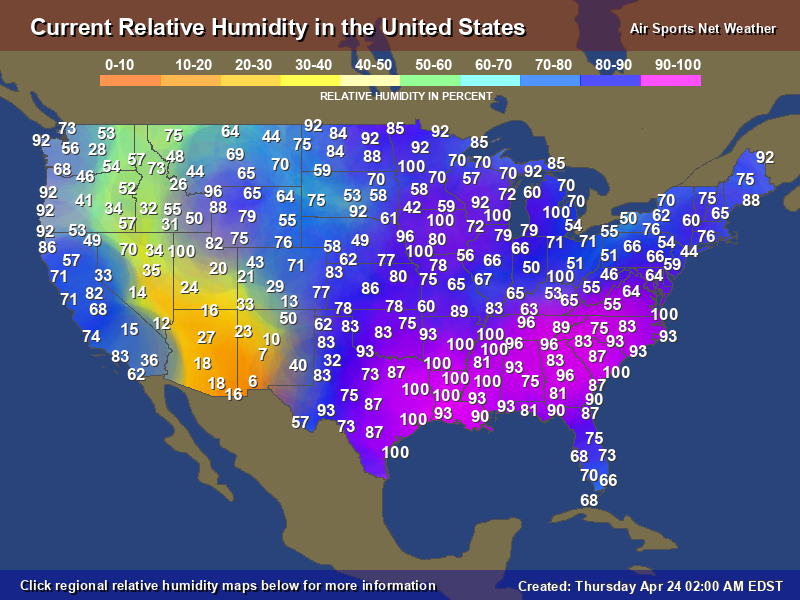 Temperature
Dew Point
NOAA weather advisory chart (click on chart to see color codes)
In aviation, the Richardson number is used as a rough measure of expected air turbulence. A lower value indicates a higher degree of turbulence. Values in the range 10 to 0.1 are typical, with values below unity indicating significant turbulence.
- from
https://en.wikipedia.org/wiki/Richardson_number
Let's Go Fly!
- visit
flying.scottcrosby.info