Aviation Weather
General Aviation's Weather Center - Pilot Information
Click on a chart to see the full website or click here for a full list of Other Weather Sources
Convective SigMets, Icing Levels, Airport Conditions, Sky Cover, Visibility,
IFR / Mountain Obscuration, Relative Humidity, Temperature, Dew Point, Turbulence
Airport Weather
If there is an airport you would like to see listed,
email your request here
.
For immediate access to the weather for an airport not listed,
click here
.
Convective Sigmets
Radar
&nbsp &nbsp
Turbulence
Surface Winds
Icing Levels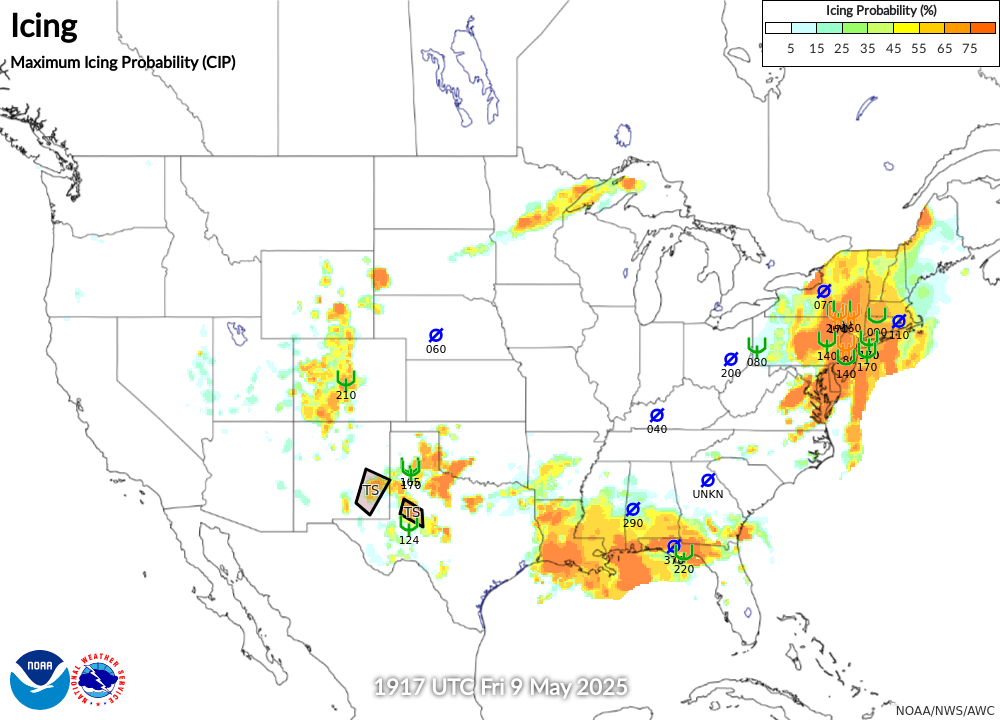 Also available: &nbsp
U.S. Government Aviation Weather Icing Levels
Sky Cover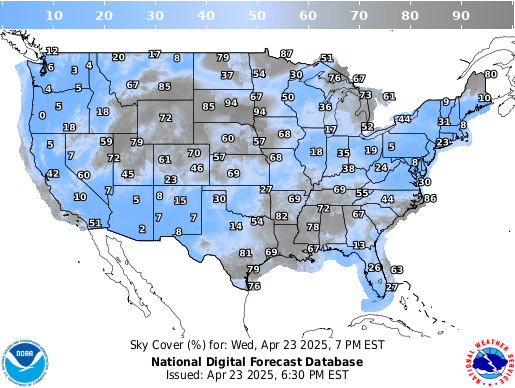 Visibility and Airport Conditions

- click here
Relative Humidity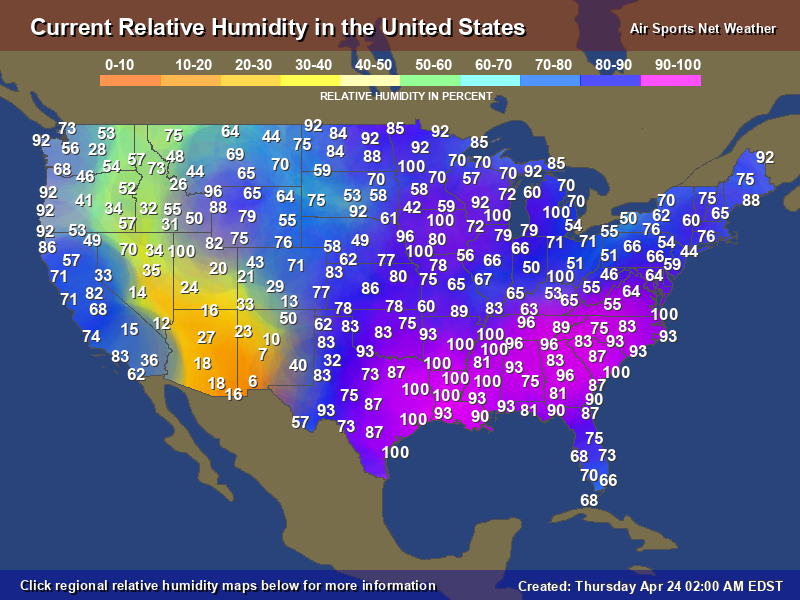 Temperature
Dew Point
NOAA weather advisory chart (click on chart to see color codes)
In aviation, the Richardson number is used as a rough measure of expected air turbulence. A lower value indicates a higher degree of turbulence. Values in the range 10 to 0.1 are typical, with values below unity indicating significant turbulence.
- from
https://en.wikipedia.org/wiki/Richardson_number
Let's Go Fly!
- visit
flying.scottcrosby.info